Tuesday February 25th – 7pm to 11pm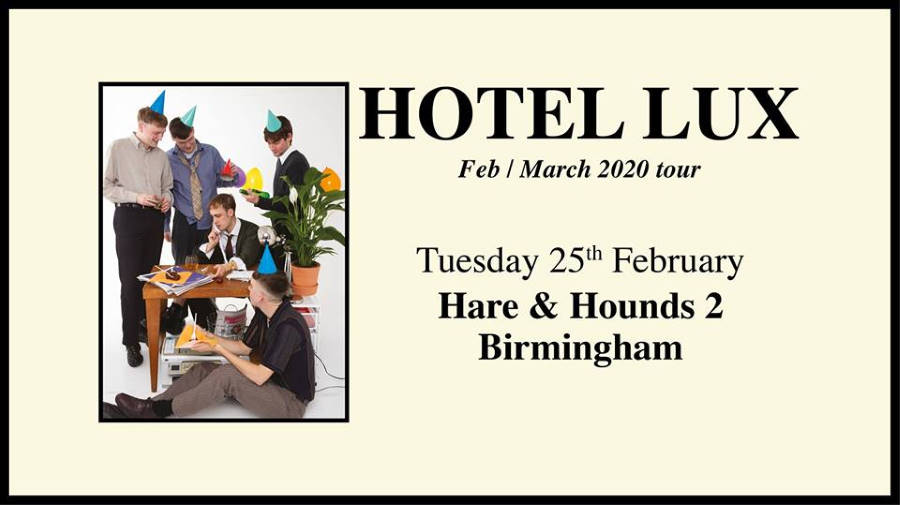 Hailing from Portsmouth, Hampshire, Hotel Lux take their place in front of bleak British times. They head to Manchester YES (The Basement) and Birmingham Hare & Hounds 2 on the 24th and 25th February. Tickets are on sale at 10am, Friday 1st November from http://gigst.rs/HLux.
A maelstrom of post-punk, ska and pub rock, their sound evokes the grit and grime that comes with growing up in a heavily industrialised area. Splintered guitars wrestle with rumbling basslines to make for an unparalleled spectral garage rock sound.
The five-piece formed upon migrating to East London's Wapping, an area with a historic dock setting to echo that of their hometown. They aren't influenced by bands as such, rather the world around them, the works of film makers such as Shane Meadows and the ashes of the Brexit referendum. Lyrically, frontman Lewis Duffin paints a landscape of Council flat riots, pints of Guinness, job centre plus and pub pianos.
Hotel Lux are a regimented, determined band for the here and now, and they head to Manchester and Birmingham next February.