Friday February 12th – 6pm to 10pm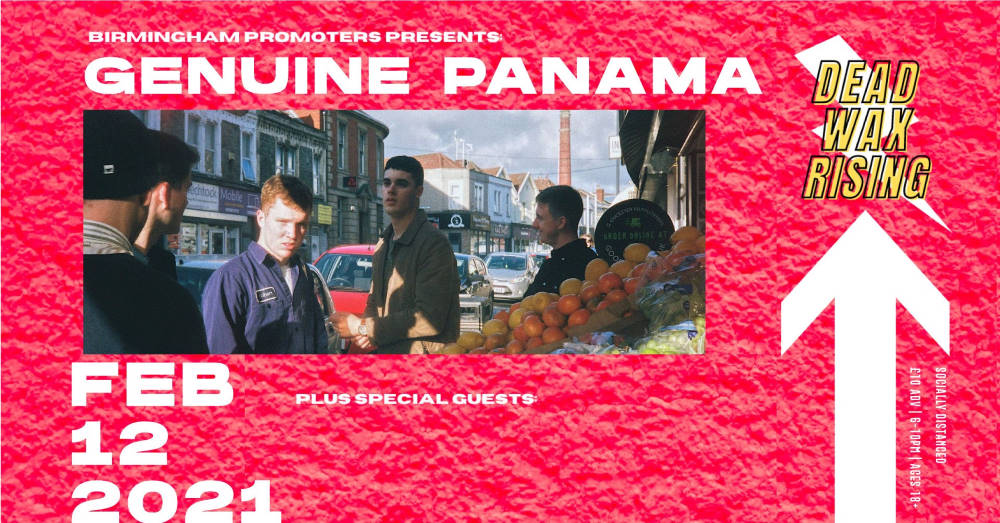 Genuine Panama do a wriggly, indie-soul type of business, laboriously brewed in various dwellings around Bristol and Birmingham.

Since forming in 2017, the band's gigs in art galleries, cramped cafes, car park rooftops and eventually licensed music venues have become sources of mild local interest.

With plenty of songs reserved exclusively for such occasions, the band are preparing to release new music in 2021.