Saturday March 28th – 7pm to 10pm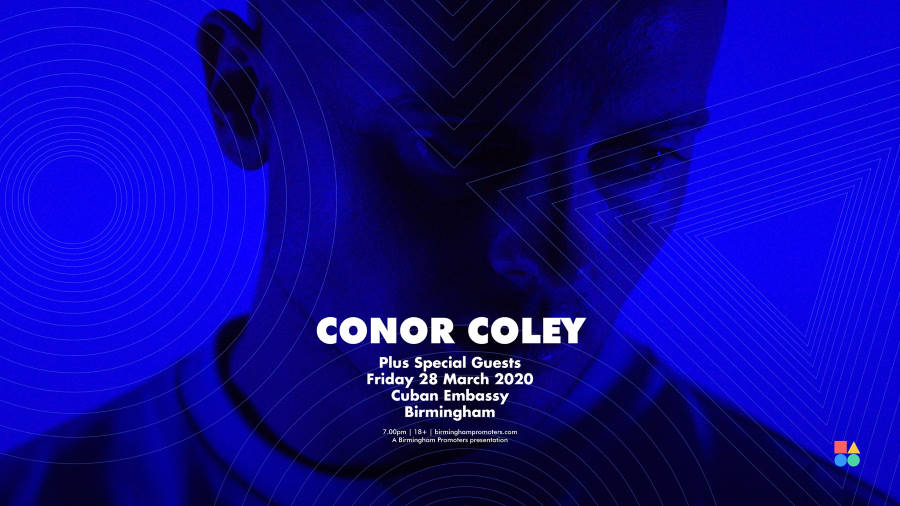 Conor Coley, previously known as SongofCole, is a Birmingham based Singer/ Songwriter. Conor's lyrics are to the point, often touching on personal situations that create a dark and atmospheric sound. Travelling the world at only eighteen years old has shaped Conor into an interesting and captivating artist. Through Mixing his clever wordplay with Pop, RnB & alternative production the sound is dark, Mysterious and hard to define to just one genre.
Conor recently released his first full length project, Fools Paradise, under the stage name SongOfCole, which he is now ready to leave behind. Conor has been performing shows and events around The UK including supporting XY&O on their headline tour & opening Franko Fraize at his Birmingham Headline show.