Monday May 4th – 7:30pm to 11pm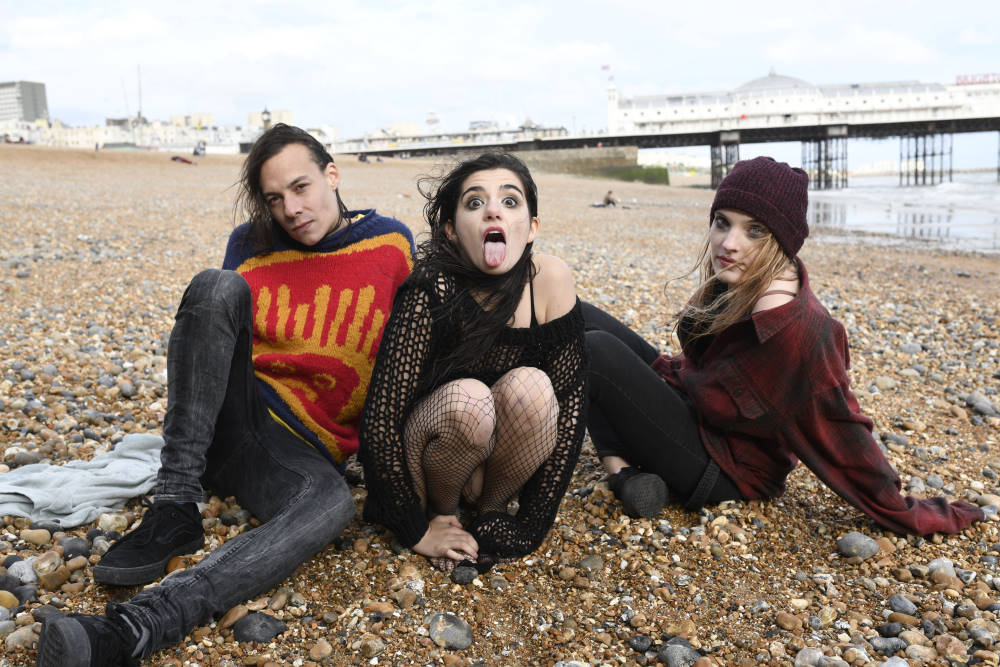 Indie Midlands presents A VOID + special guests
A VOID
A chaotic, beautiful take on post-punk…
"Hailing from both Paris and London, A VOID are responsible for buzz-saw grunge pop that combines bitter grit and a self-effacing lyrical charm which results in some of the best alt. rock that you're likely to hear. Vocalist Camille Alexander possesses riot grrrl charisma that frankly surpasses any kind of categorisation when taken in tandem with her nakedly personal lyrics, giving their ever-accessible songs a perennially dark heart. Their recently self-released debut album, 'Awkward and Devastated', is a vital listen and is available from their website, via Bandcamp, and the usual digital platforms."
Highly recommended for fans of Sonic Youth, Reuben, Hole, Deftones, biffy clyro, Babes In Toyland, Nymphs, L7, Hawthorne Heights, Jean-Louis Murat, Tomme de Savoie, etc
Hello Delaware
Hello Delaware are a force to reckon with. With syrupy sweet, yet gritty vocals; Edgy, danceable melodies and lyrics everyone can get behind.
SPIT
Brand new four-piece band hailing from Stourbridge and taking influences from bands such as Sonic Youth and Movements.
Spit have already created a buzz locally through their live shows but expect a release soon!
Pretty Vile
Pretty Vile are a DIY punk duo made up of best mates Erin and Kit. With a sound that stems from a love of punk music and catchy chorus hooks, combined with an energetic and flamboyant stage presence, the band are always determined to get audiences dancing and singing along at shows. With the recent release of their debut EP 'Outdoor Movie Theatre' and a growing social media following, as well as recent recognition from the likes of Frank Iero (My Chemical Romance), their dedication is really beginning to show. Pretty Vile will be releasing a new EP in Feb of 2020.