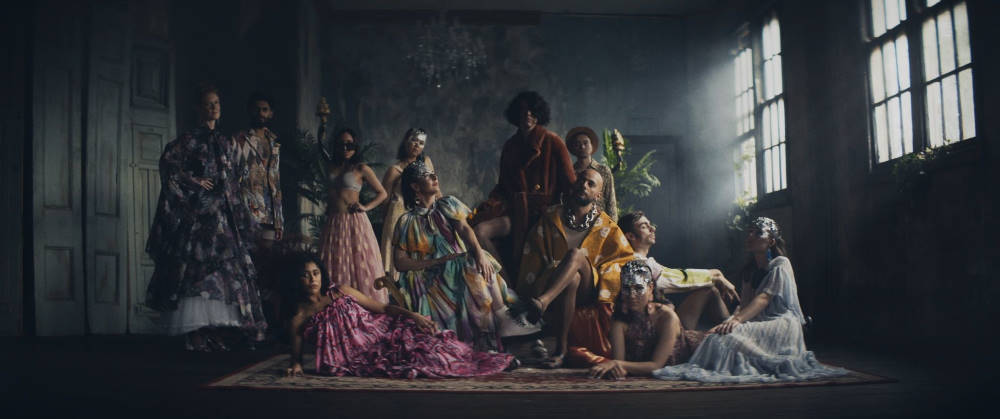 Australian dance band Haiku Hands have released the video for latest single 'Fashion Model Art', a song taken from their excellent self-titled debut album which is out on September 10th via Mad Decent.
The trio, made up of sisters Claire & Mia Nakazawa alongside Beatrice Lewis, teamed up with SOFI TUKKER for the single.
"We met Haiku Hands on tour in Australia." says SOFI TUKKER, "After seeing them literally once live, we immediately asked them to go on tour with us. We've been good friends ever since. It was so fun working on this track with them. We love how they build in humor and choreography into their music. "
Talking about the track Haiku Hands had the following to say:
"The chorus of 'Fashion Model Art' was created on the train coming home from the Sydney Biennale. It was the moment we swapped from being our composed observant art critiques to our boisterous playful selves. We ended up having half the carriage chanting fashion fashion, model model, art art art art on the train. This song celebrates the fashion model art character within ourselves. We revel in the hilarious, tense, fun, ridiculous and utmost seriousness of these moments. SOFI TUKKER jumped on this song after we toured with them for a month in the US.
We ask ourselves, what should we do with our hands?"
The video was directed by Jasmin Tarasin.
"Haiku Hands are in fact a wonderful collide of Fashion, Model, Art in the very best way . It was so inspiring to be able to play and create with these women in collaboration with our combined creative community . I enjoyed the process so much and feel that the fun and beauty we found is seen on screen. We had the very best time" said Tarasin.
Follow Haiku Hands on Facebook.
Morph