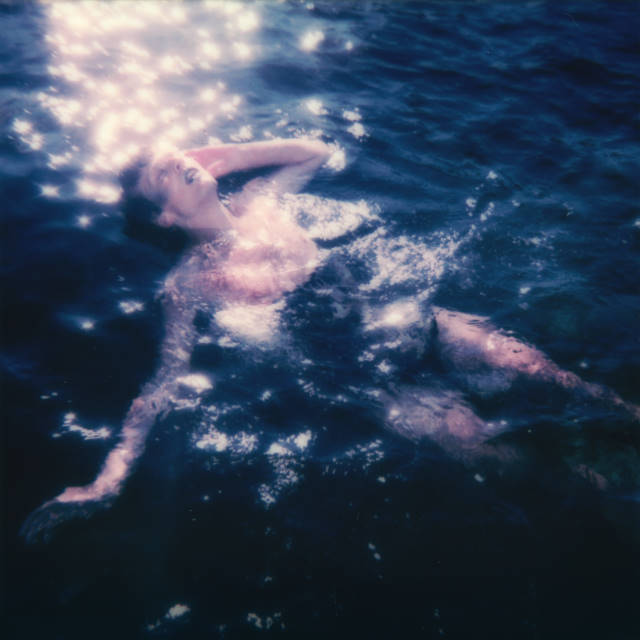 There was a phenomenal article in the Guardian recently about the backlash Kevin Rowland (Dexys Midnight Runners) suffered after he appeared on the cover of his album 'My Beauty' in a dress, stockings and a pearl necklace. Rumours of mental illness, lies in the papers and bottles of piss were just some of the things thrown in an artist`s way for trying to express his individuality. It may look like ancient times to kids today but older music obsessives look back at the end of the 90s and still can`t come to terms with the occasional barbarity of the period.
And yet, we have come a long way in the last twenty plus years. It takes one look at the press images of bands like Walt Disco to realize it. Crop tops, flamboyant shirts, mullets, lipstick and enough of eyeliner to make Richey Edwards blush. The band gives the impression they came straight out of the 80s, bending boundaries and not apologizing for it. The Scottish sextet include James Power on vocals, keys player Dave Morgan, bassist Finlay McCarthy, guitarists Lewis Carmichael and Charlie Lock and drummer Jack Martin – all fearless, proud and unstoppable. They are about to drop their debut EP 'Young Hard and Handsome' and their leading single is 'Hey Boy (You're One Of Us)'.
'Hey Boy…' comes both as a dance floor filler and a mosh pit starter, depending on what crowd you hang out with. But it also carries an important message to the (young) men of today.
"We wrote this song around a hypothetical situation about teaching a man to come to terms with his feminine side and that it wouldn't devalue the parts of him that are male, but would make him feel more free and help his relationships with others" – tells Power in interviews – " We obviously had a lot of fun writing it and sometimes the lyrics get a bit kinky, but such is life."
Walt Disco take a lot from the past. They inhaled the cold wave, art rock, post punk, new wave, glam era. It`s hard not to hear inspirations from Adam Ant, Marc Almond, Dead or Alive or the aforementioned Kevin Rowland. There is something in the way they carry themselves on stage that reminds me of Depeche Mode. Could it be the lyrics? Who knows. And yet Walt Disco are not nostalgia. They are closer to Fat White Family in what they do and how they come across. Their message of inclusivity takes them into IDLES territory. They are a strong member of the new post punk/art rock movement on the indie circuit with the likes of La Mode, White Room, The Red Stains, The Ninth Wave or The Kecks. They are ready to take on the greats of the scene and write their names on the charts.
Think of them as artsy kids dabbling in music at your own peril. Walt Disco are capable of writing top 40 hits as easily as starting a riot. And 'Hey Boy…' is one of their signature songs – witty, kinky, provocative and dangerously radio friendly. It retains punk spirit and emotional honesty – something that most songs on Radio 1 lost a long time ago. I can easily see them sneaking into Live Lounge or being on Jools Holland while retaining their strong indie credentials.
I will admit. I always had a soft spot for rebels, underdogs and artists brave enough to break the mould. However challenging the status quo often comes at the expense of the artists. The toxic, shallow minded lad culture that was dominant in the 90's is still strong on the circuit. Those with their heart in the right place are still on the receiving end of various forms of aggressions. I can only hope that Walt Disco will never experience what happened to Kevin Rowland. Bands like this are able to change pop culture. And I hope they will be given every possibility to do so.
 'Hey Boy (You're One Of Us)' comes out on July 29th 2020, while the EP 'Young Hard and Handsome' will be released on September 30th.  The band will tour nationally in March 2021.