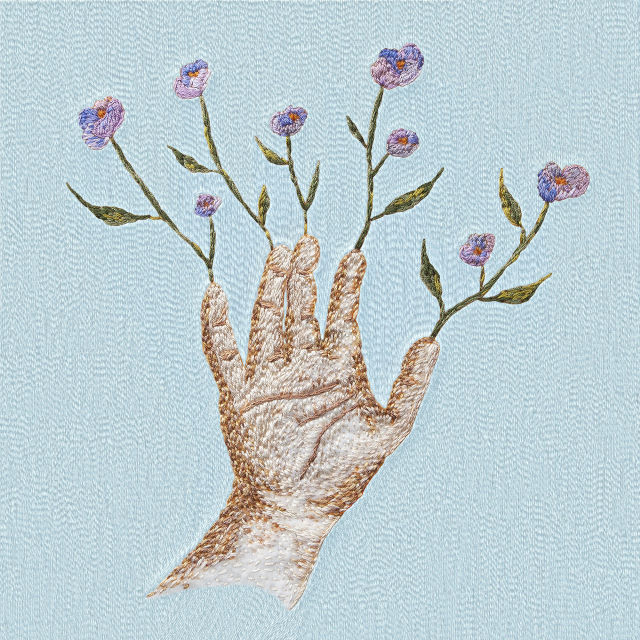 Ohio indie rock quartet The Ophelias release their second album 'Crocus'. After the release of their first album 'Almost' in 2018 it allowed many doors to open for the band. The Ophelias are all about the community as they have written many songs that express their true feelings on how they want the world to be.
The songs on the record are honest and simple as there's a mixture of both sad and happy emotions whilst the tracks go from being beautiful slow ballads to faster funkier tunes. The addition of violins and other instruments is a nice touch as it brings something different to your average indie rock music, it presents elegance and class which I think is really refreshing to hear. It reminds me of dark clouds hanging over me but then the blue skies suddenly reappear and adds sunshine and positivity.
There is a sense of reminiscing in the past but trying to focus more on present day as events in their life have transformed them to become who they are now and have brought many wonderful things for the band, you can tell from the style of music it is more mature and the vocals are so soft that it could capture a crowd as they watch in silence hearing nothing but a pin drop in the room. This music isn't something you could jump about to but is definitely your typical bop from side to side.
'Crocus' intends to experiment with communal spirit, which is what drives their first album, some of the songs have references to The Bible and the Twilight Zone which make this record mysterious and sparks curious thoughts on their past, present and future. 'Crocus' brings confidence as the band continue to grow and change, sharing your intimate side to the world can be scary but allowing yourself to be vulnerable is necessary because the people who listen to your music and actually love it are the only people who really matter. Not everyone is going to love you in this life and that's ok, the most important thing is to never change.
One of the many remarkable tracks on the album is 'Neil Young on High'. It represents regretting not celebrating the smaller victories that were achieved and how we must remember every moment in life no matter how big or small it is, the harmonies in the song blend perfectly together with the raw vocals from Spencer Peppett the lead singer.
Another song I really liked was 'Spirit Sent' as it felt cheerier and more upbeat. The lyrics are touching as it's all about someone they loved and how they wanted to send their spirit to them so they could be together again no matter where they may be. The sound of the violins is just gorgeous and makes this piece more moving.
The opening track takes our imagination to a present where a past love aches as much as you do and is hopeful for a future without remorse. It tells us that they have lost somebody they loved and the pain is extremely excruciating, all they really want is for them to understand how it feels.
The Ophelias introduce all kinds of instruments on the album from violins to horns and this makes their music more exciting as it shows they want to stand out from the crowd and do something new. It really intrigued me as to how they put it all together. The band included family members and professionals to work on their album to help make it truly inspiring and by understanding their style of music is how they can connect with the world. The band remain centre stage throughout these collaborations as they flourish with the help of their community.
Bringing people together and being both diverse and equal is essential in society these days as not everyone shares the same values. Being creative and making music can really make a difference and people may have their opinions but The Ophelias thrive to bring change and make people aware that we're all human and we are unique within ourselves, the four-piece band all enjoy a wide range of music which sets them apart from one another which allows each individual to bring something original to the table. There are differences in what the songs in Crocus mean to them as they incorporate different elements and styles of themselves in each song.
Recording the album at night in a haunted house really has an effect on the record but also has the ability to bring out more darker tones, the setting gives them freedom to experiment with both pain and rebirth. Facing the truth and being personal is important to bring out the best in music.
The Ophelias growth has not gone unnoticed as so much as reformed as they feel they are reintroducing themselves to the world as 'Crocus' represents the reality of internal reflection and external action meaning that you can't fix what's in the past no matter what you've done, the aim is to collect your thoughts on what's happened and try to move forward to give yourself a brighter future.
The feeling of love and trust is clear within the band, they opened up to one another in the process of making this album and discovering who they really are and it's what makes this album even more magnificent.
'Crocus' is available to stream everywhere now via Joyful Music Recordings.