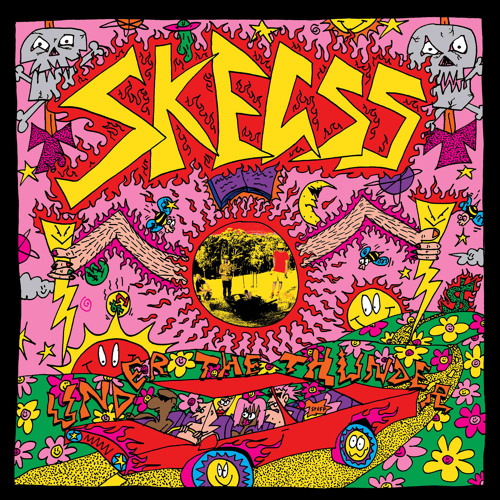 Aussie surf rock group Skegss' latest single 'Under The Thunder', maintains the themes of weather-based metaphors found on their last album 'My Own Mess'. Lacing this single with more of what fans love to backdrop their carefree summers with, Skegss weaves their 'growing-up-but-not-givin-a-fuck' vibes with a beautifully inviting shouty chorus.
Surf and garage rock are ubiquitous within the Australian music scene. If there's six degrees of separation in the world, there's no more than two when meeting an Australian who knows someone playing in a band of this genre. While Skegss is one of the more prolific surf rock groups, the three blokes from Byron seem to run a slightly different formula in song writing to set themselves apart. Rather than writing ballads about Australian lager, or singing songs about STI's or finding Green at parties, Skeggs always seems to dip their toes into existential, without the dread.
'Under The Thunder' is the latest comfort pat on the back from your three mates who know how to write a bloody good hook.