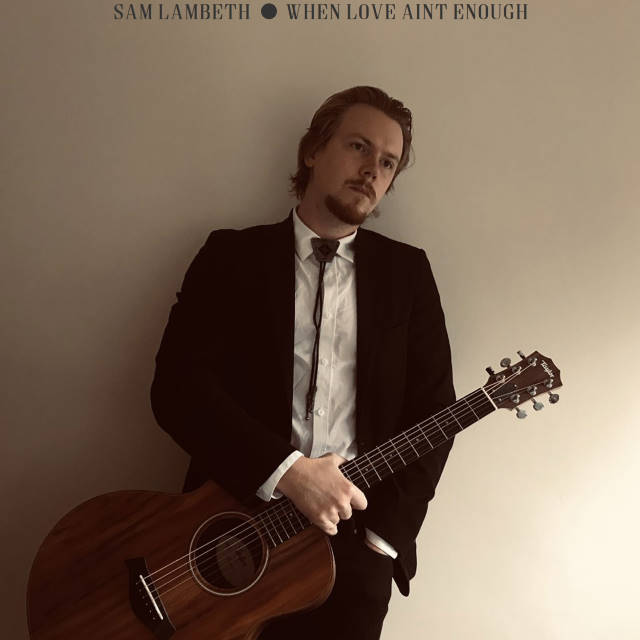 'When Love Ain't Enough' is the latest release from Wolverhampton-based singer-songwriter Sam Lambeth. Having fronted three separate bands in the past Lambeth now believes the time is right to set sail on his solo journey.
However, that particular epiphany didn't come around easily. After putting down his guitar and setting his sights on something of a new-music hiatus, the singer's found his mojo again having penned a new EP. The first song from the new record is 'When Love Ain't Enough'.
The intro to this first release is reminiscent of Biffy Clyro's Machines, a melodic toe-tapper. Then Sam's lighter, almost vulnerable, vocal comes in and you really get a sense that this is a record which has been written through moistened eyes.
There's an undeniable country tone to 'When Love Ain't Enough' and in terms of the message behind the song, Lambeth describes it as "bit of everything. It's adventurous but restrained. It's angry but sad. It's hopeful but broken". All we know is, the catchy chorus will have you humming the melody in the shower for weeks to come and the chugging acoustic guitar drives the whole thing.
If you're thinking that the last thing we needed in 2020 is more sadness in the form of someone elses' melancholic take on going through heartbreak then we absolutely get what you mean. But this single is much more than just a narcissistic "woe is me" record. To coin another Biffy Clyro reference, we prefer to see it more as a celebration of endings.
Probably best listened to with a brew and cosy jumper, preferably whilst staring out into the middle distance through a rain spattered window. All the feels.