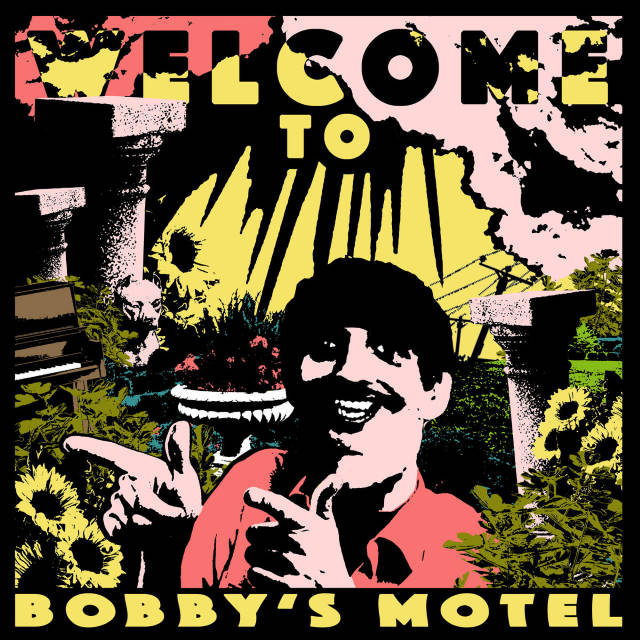 "Bobby is Pottery and his motel is wherever they are"
Out 26th June 'Welcome To Bobby's Motel' is the first Album from Pottery, one of the newest offerings from Partisan Records, Pottery are the more interesting, eccentric and exciting brothers of IDLES and Fontaines DC. With an eclectic album that could fit in dance punk, post-punk or even new wave genre boxes. Pottery defy all these in their first album, creating a sound that is unpredictable and confident. In their press release, they talk of Bobby and his motel as a concept, 'a punching bag filled with comic relief' and a place 'to feel, to escape, to remember, to distract'. This concept album isn't like most others, where the concept feels gratuitous, here Bobby and his motel seem jokey, without taking themselves too seriously Pottery have constructed an album from practically an inside joke. Describing the album or motel, as 'filthy and amazing, and you dance, and you love it' they've hit the nail on the head.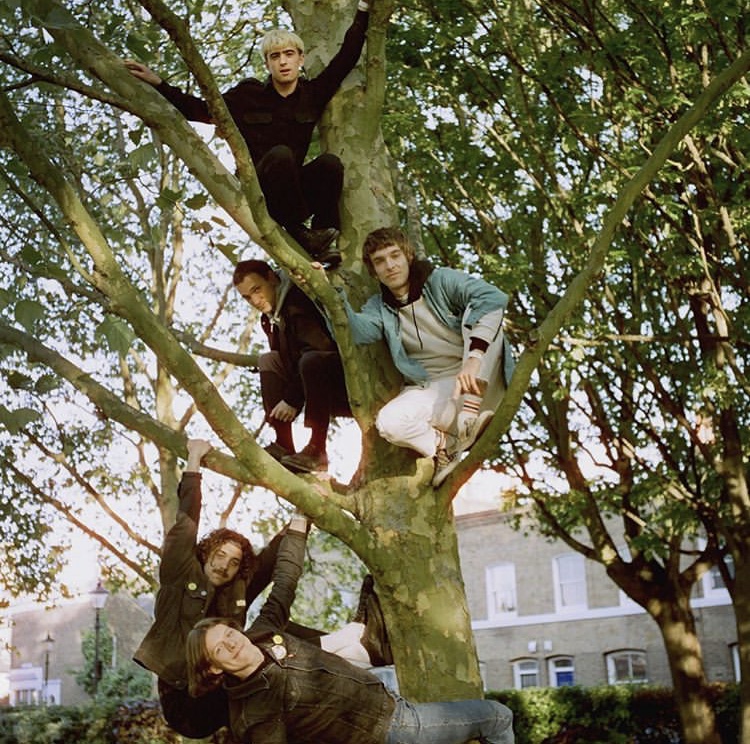 You can dance to the gritty guitars, beginning with 'Welcome to Bobby's Motel'. This track combines surf rock sounds and energy with a fairground like horror voice, setting the tone for the album. There is no clear direction set out in the first track, which makes the record more exciting and explorative, so you prepare to see the whole of the motel, not just the reception.
The album was produced by Jonathan Schenke of Parquet Courts, and his influence can be heard across the beginning of the album, especially in tracks like 'Under the Wires' and 'Bobby's Forecast', the latter features a riff that would feel at home on the 'Wide Awake' album. There is still a uniqueness present in Pottery's sound where they clearly take their influence from Gang of Four, but where a lot of bands at the moment sound like attempted copies, Pottery have managed to build from their sound and make it their own. 'Down in the Dumps' is a prime example of this, where they are able to carve out their own niche. Here, a real potential can be seen and it wouldn't be suprising to see them make a serious name for themselves at festivals like End of the Road and find their way onto indie club playlists with songs like Texas Drums Pt I & II.
Despite hailing from Montreal and the UK, there are clear references and feelings of American culture on the album. In Texas Drums Pt I & II, the video is an almost fever dream of moustaches and monobrows, whilst making you think of diners, drive-ins and western bars. This is easily the standout track on the album, showing off what Pottery can do. In 'NY Inn' and 'What's in Fashion?' it is clear that they are not afraid to experiment with their sound, but whilst upholding brilliant production quality. Every song feels complete and coherent, which can be rare for bands that only have one EP out and a relatively short career behind them.
'Reflection' provides a calmer reprieve on the album, exposing the band slightly and removing the noise curtain from which they may have a tendency to hide behind. Austin Boylan's voice shines on the track as intimate and surprisingly tender. Similarly, on the closing track 'Hot Like Jungle', there's an almost Americana, old school romantic feeling. The song was written as a love song for Paul Jacob's (drummer) girlfriend, but contains this very blue-collar, working class dream of setting up house with the person you love. "When I come home please let me throw down my keys" is a very quintessential idea of American married life. The video for the track features these abstract drawings of a man and woman embraced, that morph like into words and shapes, perfectly accompanying the smooth, molten croon of Boylan's voice and the dreamy nature of the track.  It brings the album perfectly to a close, whether that's lying in the motel bed with the person you love, or thinking of them.
Unfortunately, their Birmingham date at the Hare and Hounds has been cancelled, but their album can be bought here.
Grab your friends and a drink, and dance in Bobby's Motel anyway.
Welcome To Bobby's Motel is out June 26th on Partisan Records.
8/10