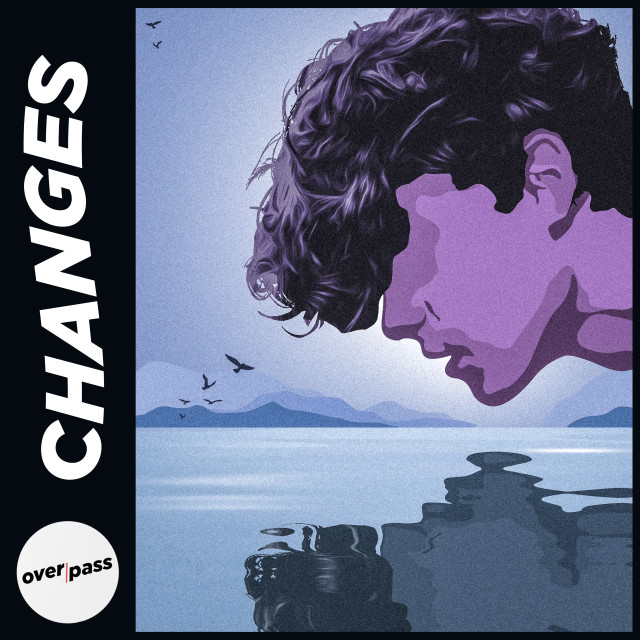 Overpass play back to back headline shows at The Sunflower Lounge tonight and tomorrow and below Alex Malpass reviews the quartet's most recent single 'Changes'.
'Changes' hits the airwaves courtesy of midlands outfit Overpass. The Birmingham fourpiece once again aim to transpose their anthemic, buzzing live energy onto record and have done so with outstanding success. As the track bursts into life, the adrenaline starts to build with a chugging bassline followed by a pounding pre-drum riff, then we truly see the beauty of the track's colours really shine. As the drums slowly creep up into the chorus, with crashing hi hats and unforgiving bass drum, the lead guitar rips out a beautiful melody, which is then drawn together by the roaring bass' sonic beauty to leave you with the single in all its glory.
Speaking on the wordmanship involved in the song, the band comment how "nothing in life is permanent… It focuses on the fact that you'll have to question yourself on whether the ideals you live with are actually right with you" demonstrating the bands desire to try and connect with their audience to pass forward a message.
Overpass have been more than 'active' in 2021, despite constant 'COVID disruptions'. They have earned themselves support slots with some of the most prestigious headliners in indie music including The Snuts and The Lottery Winners. Its clear this band could be destined for big things, and its exciting to see them move from strength to strength.