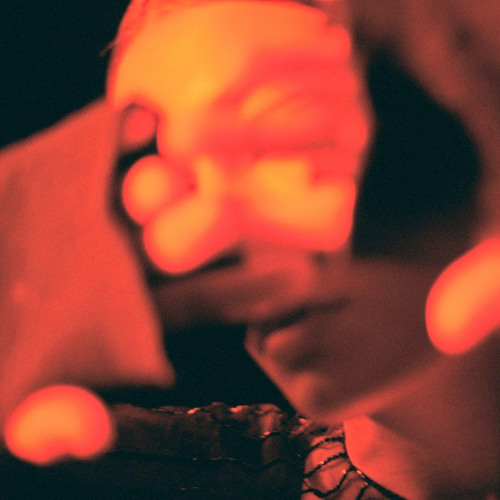 You remember that famous line from the 'Forrest Gump' movie – "Life was like a box of chocolates. You never know what you're gonna get"? Well, reviewing music feels like that exactly. You close your eyes, open the (in)box and take out the first chocolate (or the first email) your editor sent you and you began to savour. Maybe this time you will be lucky to discover a new Adele? Or maybe you will be in a need for a drink to kill the bitter taste.
Well today is definitely my lucky day. Even before I started listening to the song itself, the artist's bio sounded interesting. October and the Eyes (brilliant name!) is a singer/songwriter originally from New Zealand, now living and working in London. She is 23 years old and comes from a musical family. As a teenager, October created her first recordings at home and produced them herself learning from Youtube videos how to do it. Despite being signed to KRO Records (Marissa Nadler, Kill Birds), she is fiercely independent, having recorded her debut EP 'Dogs and Gods' alone at her London flat and self produced it over a 6 month period. That's all we know about her. It's not much but in times where we are bombarded with the tiniest details of musicians' personal lives, a certain mystery surrounding October adds to her allure.
October and The Eye is marketed as a child of the Internet era, but 'All My Love' doesn't sound modern at all. It is a dark, psychedelic, 1960's inspired song with hypnotic Hammond organ and distorted guitars. October has a powerful voice and she's an expert on how to use it. She can whisper, she can scream, perfectly channelling different emotions, sometimes in just one verse! She reminds me of a young PJ Harvey, or an angrier version of Hope Sandoval (Mazzy Star) with added influences from the British cold wave and gothic heroes such as Siouxsie and the Banshees, The Cure, David Bowie (in his Goblin King persona) and Bauhaus. It's hard to pointpoint one genre but the mix of acid rock, psychedelia, swinging 60's and gothic revival is quite impressive. Other reviewers compared October to Jehnny Beth, Nadine Shah and Mary Timmony of Helium, a list of names rarely mentioned describing a debutante.
DIY magazine described October and The Eye as "perfect for Halloween" and it's hard to disagree. 'All My Love' is mysterious, thrilling and exciting – so go out and may you find only the best chocolates out there.
Bon Appétit.