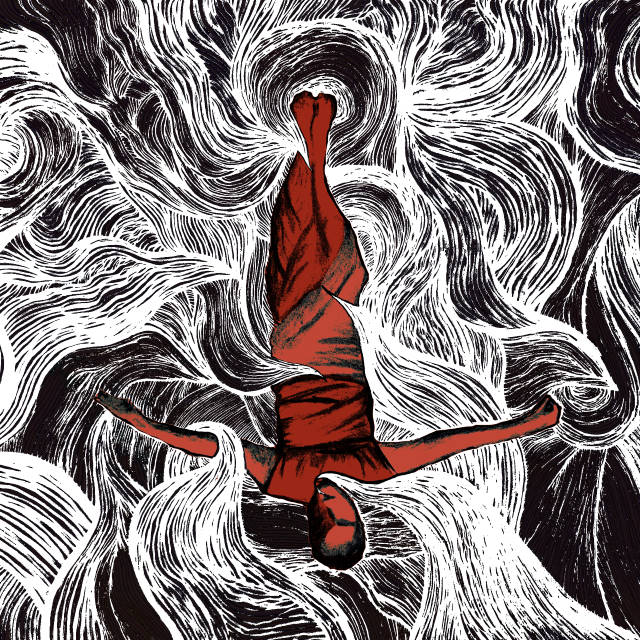 Lupa J, the project of Melbourne based musician Imogen Jones, has released new single 'Call Them Up' a track that is taken from their forthcoming mini LP.
With icy industrial beats and dark distorted auto-tuned vocals 'Call Them Up' isn't your every day idea of a dance track but that's where Lupa J comes in to their own, making you want to dance despite the sound feeling like it's from a movie set in a dystopian future. It's raw, pounding and spellbinding.
Talking about the track Lupa J had the following to say:
"Before we knew that COVID was coming, I decided that this year I wanted to make a body of work that explored and pushed my writing with pop, but also producing in the style of the local techno and club music that had become my favourite part about living in Melbourne
I was hoping to learn to DJ and start playing more club shows, but I didn't get a chance to start making new music until lockdown happened. With all this time to create suddenly, I made an 8 track album and 'Call Them Up' was the first techno track I made for it. I found that even though I wasn't going out and living for the dancefloor each weekend anymore, diving into techno and pushing myself to learn how to produce it better really helped keep me sane during lockdown.
Like most of my techno tracks, 'Call Them Up' isn't very lyric focused, but there was definitely a whole lot of emotion behind it. It ties in with the overarching themes of the album – I was thinking a lot about problematic patterns I have with relationships while I was writing; this struggle between wanting to be completely wrapped up in another person whilst retaining a sense of my identity and independence. 'Call Them Up' came out of a moment in time when I was grieving the way a previous relationship ended."
One of the lyrics in the song is "I do not exist". As one of the rising stars of the Australian music scene thankfully they most definitely do exist!
Follow Lupa J on Facebook.
Morph