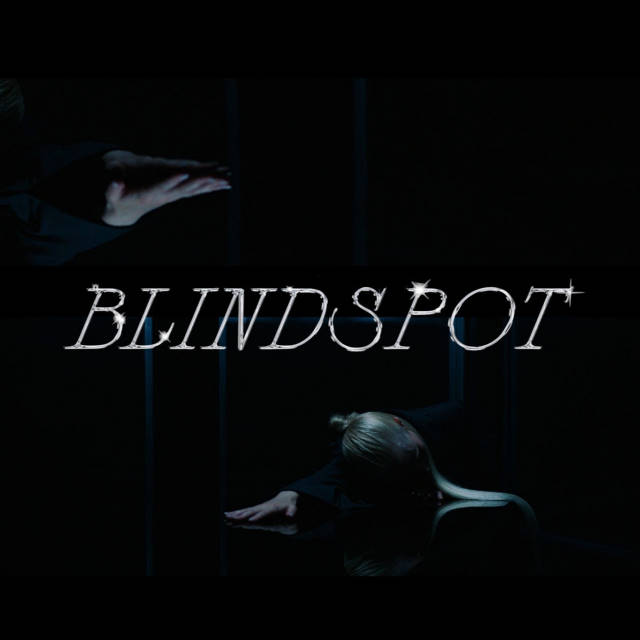 I was interested to receive a copy of Kinlaw's new single Blindspot to review. Kinlaw is New York City girl Sarah Kinlaw and this is an appetizer for her debut album The Tipping Scale out on 22nd January 2021.
I hadn't heard of this artist before but on reading her biography and doing a bit of online searching it became clear that Kinlaw is a multi faceted performer, being a dancer, choreographer and visual artist who has now turned her considerable talents to music.

She has composed a number of innovative dance pieces over the years performed by either her own troupe or up to 200 people. Out of interest and to get a feel for her as a performer I viewed a couple of these and could see her creative narrative which luckily wasn't pretentious or out to shock. I could well imagine her performing her pieces at any number of diverse dance festivals which were held across my home city in normal times.

Kinlaw is a willowy stunning blonde and when you see the publicity photos for Blindspot or start watching the accompanying video you'd draw visual comparisons to Lady Gaga or Blonde Ambition era Madonna. But Kinlaw has something more enigmatic and elegant about her appearance, almost swan like, a delicate deeper beauty reminding me of a younger Cate Blanchet.

Kinlaw is an amazing and multitalented performer but this is her branching out into being a recording artist. So does this match up to her other considerable all round talents? The answer is yes. Blindspot is a hauntingly sparse dance beat with an initial whispered voice before her impressive vocal range is displayed in an almost Tori Amos like fashion.

You need to listen to this tune with the accompanying video to see Kinlaw's full ability as a multimedia artist. But I just listened to the track several times on it's own and it is an accomplished vocal and song in it's own right and the gloriously talented Sarah Kinlaw can add singer to her ever growing talent CV.