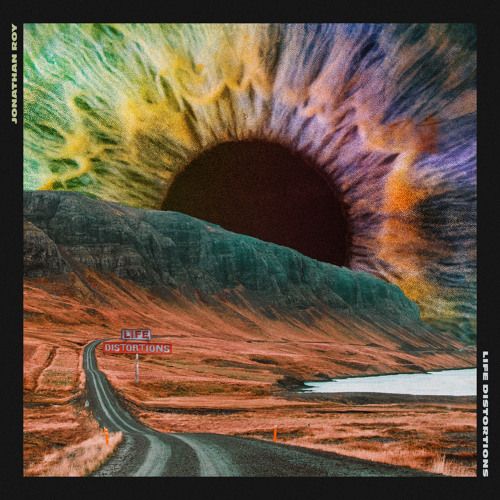 Canadian musician and well-versed performer, Jonathan Roy has already accumulated 200 million views and streams collectively since his debut in 2016. Garnering the attention of many, Jonathan embraces a fun loving side to his offering, establishing a joyful yet classic rock sound. For fans of Matt Corby and Dermot Kennedy, Roy's vocal tonality is something to be desired – embodying a contemporary interpretation of traditional rock sounds with an indie twist.
A glimpse into his fourth studio album 'Life Distortions' (February 2023), his leading track provides an epic and hard-hitting alt-pop exploration into real life and real people. A powerful piece when introducing Johnathon Roy to new audiences, 'I Wanna Feel Love' is an emotive composition that excels in sonic impact and technical ability. Described as 'the underpinning embodiment of Jonathan Roy', the fresh single channels authentic experiences into a raw and soulful voice. Synergising the mise-en-scene of the track with Johnathon's endearing personality, 'I Wanna Feel Love' carries hope and empowerment synonymously.
Jonathan goes on to say "I think people will connect with what's real. People have bullshit detectors. I'm playing what I like in the songs. I'm trying to grab all the things I like from bands and people that I admire and I'm trying to put it in my soup, in my writing and melodies. I feel like I'm an old-school cat creating this weird pop alternative music and I love it."
2022 saw Jonathan release a plethora of singles, propelling a unique and raspy voice to the spotlight. A musician that thrives from writing raw lyrics from real emotion, Roy's previous releases 'Keeping Me Alive' and 'Stay in Bed' highlight his powerful presence as a performer and composer. Taking his intimate discography on the road in May of 2023, excited audiences will have the opportunity to see the singer-songwriter during his Headline tour across Europe.
EU/UK May Headline Tour
02 MAY Dublin, Ireland – Whelan's
03 MAY London, United Kingdom – Oslo Hackney
05 MAY Amsterdam, Netherlands – Paradiso
07 MAY Paris, France – La Marowuinerie
08 MAY Berlin, Germany – Privatclub
10 MAY Milan, Italy – Biko Club
12 MAY Vienna, Austria – Chelsea
13 MAY Prague, Czech Republic – Chapeau Rouge
14 MAY Zurich, Switzerland – Papiersaal
16 MAY Warsaw, Poland – Club Hydrozagadka
19 MAY Oslo, Norway – Krøsset