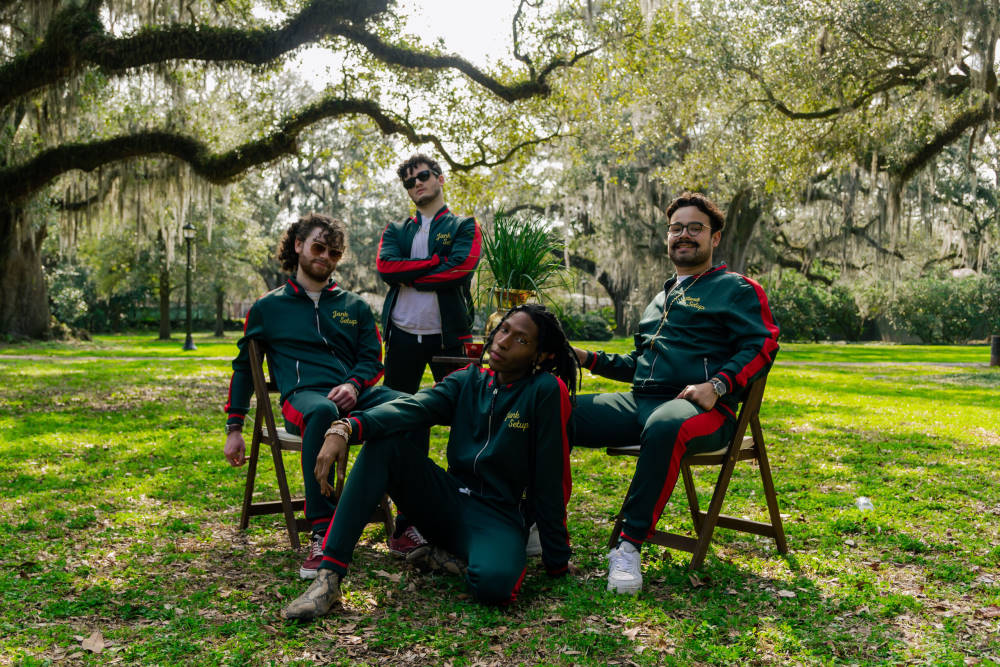 Proud to call New Orleans their home, Jank Setup specialise in creating funk and R&B vibes that could easily soothe your soul. Back with strong contender 'Mylah', this new release is unforgettably original and identifiable as their own. Inspired by Earth, Wind, & Fire, D'Angelo, and Vulfpeck, Jank Setup's sound can be likened to a hearty stew of funk and R&B, seasoned with soul, and garnished with jazz.
Speaking about their new release, Jank Setup share, "It's a song about heartbreak, and trying to let go of the past. Luis had written this song years before we all met, and when Kentro heard him riffing on it before a rehearsal, he just started writing."
With two substantial tours planned, 2020 was supposed to be the year Jank Setup spread their magic around the country. Derailed but unfettered by the pandemic, the group seamlessly changed course, crafting their debut album, "Look Who's Talking," and doubling their social media following.