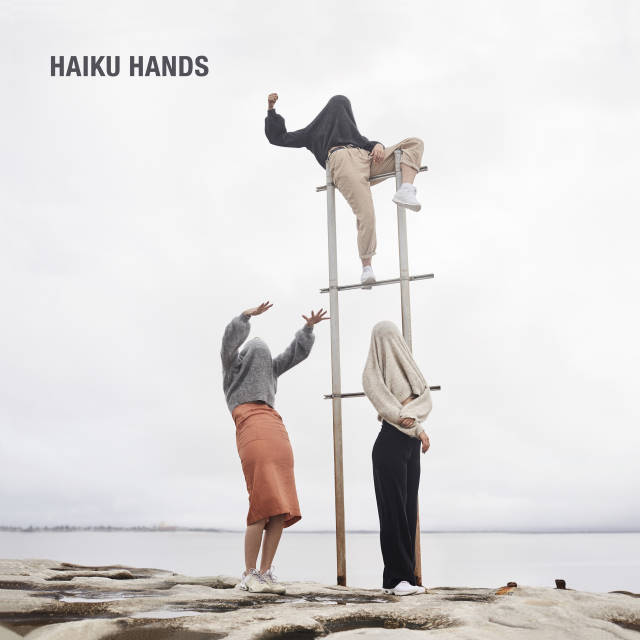 Haiku Hands have upped the ante since daring us not to dance last year. Their debut album, released today, is a 12-track mix of dance-pop bangers that will take over your entire being.
'Not About You' kicks the record off perfectly, a familiar reminder to lose yourself in the nonsensical, empowering, and thought-provoking messages.
While they've always made you think while you thrash to the ear-worming baselines, the Sydney/Melbourne based group go beyond in this latest release. 'I See You Baby', filled with frantic energy and accompanying screams, is a dance pop bop about falling a victim to capitalism; "there's tracking devices in the bread"!
Changing the tempo and proving their ever-expanding range, 'Car Crash' and 'Sunride' are a change of pace from the usual melt-your-face-off bass and synth. Taking a few cues from the emo electro world of artists like K.Flay, Haiku Hands get you right in the feelings with slower, sunshine-soaked songs about relationships and acceptance of self.
'Eat This Bass' is the embodiment of this intoxicating face melting. A grungy dance anthem that stuffs you full of The Prodigy vibe nostalgia. "Is everyone alright?" they ask, in the midst of the head-banging chorus.
Recent events have meant that Haiku Hands haven't been able to take the stage to showcase their latest hits live, in all of its synchronised dance glory. However, their debut has proved an irresistible force, thrusting you into a solo rave. What happens when an unstoppable force meets an immovable object? Haiku Hands still makes you "work up a sweat".