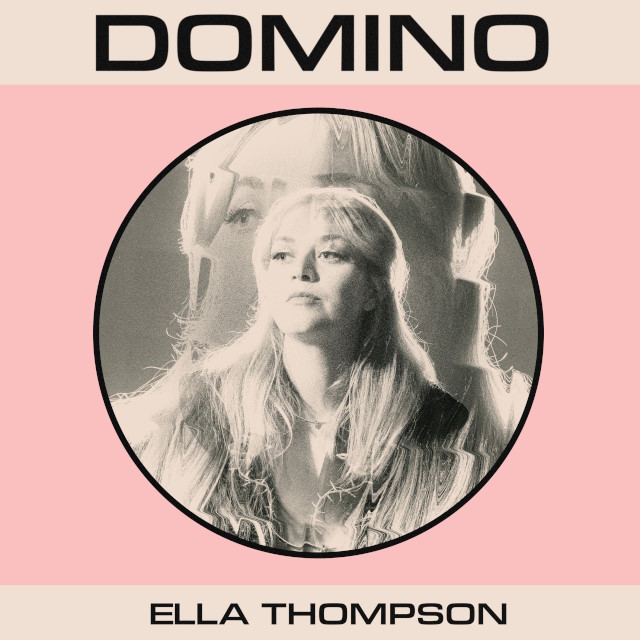 After releasing music with the electro-pop group GL and alternative band Dorsal Fins, Ella Thompson has made a welcome return this autumn with a sultry and eclectic solo album, 'Domino'. Inspired by 1970s Italian Giallo films, Thompson's music brings subtle thrills with the drama of plucked strings and intermittent percussion, weaving them together with her soulful vocals as she spins her tales of light and dark.
Thomspon uses instrumental samples from the Frollen Music library to create her tracks, taking inspiration from music created by the artists behind Karate Boogaloo along with Henry Jenkins, Hudson Whitlock, and Darvid Thor. The tracks are full of moody anticipation; the sparse and often abrupt use of instrumentation feels playful, never quite allowing the listener to find their footing with any individual song. Whilst this could be frustrating for some, Thompson uses it to her advantage, guiding you through the twists and turns effortlessly with her captivating vocals. The resulting melodies transform the original pieces, working cohesively with the instrumental motifs. My favourite track, 'Wouldn't it be Easy' feels almost cinematic, delivering little moments of drama; the occasional twinkly percussion bringing a delicate touch whilst the warmth of her vocals and harmonies heighten the palpable emotions within.
In 'Light the Lantern', her vocals become their own percussive instruments, as she plays with delicacy and power, delivering flowery riffs but with an underlying strength coming through in the chorus. The slower moments in the album, like 'Can't Take Back', work their own dramatic magic, compelling the listener to hang onto every note like the final moments flickering across a cinema screen. Thompson plays with these contrasting ideas of light and dark both musically and lyrically, almost disorienting you with her intentions. She speaks of 'seeing light in dark places' and having both 'freedom and anxiety of the unknown' in the title track, 'Domino' and that feeling of uncertainty keeps you listening (Ella Thompson, Bandcamp 2023). To some, the songs might feel lacking in the resolution we expect within contemporary pop music, but it works; Thompson's echoey vocals often make the tracks feel larger and each song captures the listener in its own dramatic film vignette. 
The album resonates with the warmth of returning home on a gloomy day, so grab yourself a gingerbread latte, sit down, and enjoy the drama.
'Domino' is released November 3rd via Hopestreet Recordings.