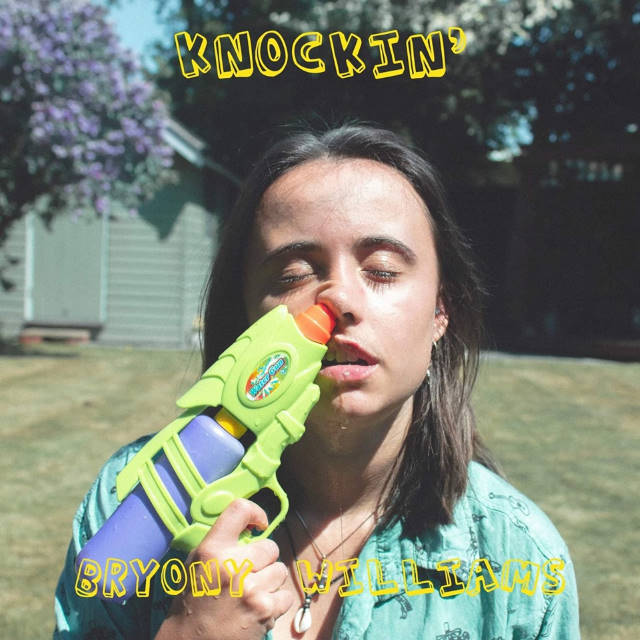 Bryony Williams announced her signing to Beth Shalom Records with 'I Can Be' in July, the first single from her 'State I'm In' EP that's coming in October.
It was a real statement of intent from the Wolverhampton singer-songwriter, about aiming big and staying strong – while having as much fun as is humanly possible. It was an indie-pop blast of positive fresh air.
New single 'Knockin', released on 28th August, is a defiant 'fuck you' to depression and from the second it kicks in with a distorted floor tom glam stomp, it's a winner. It's aggressive, tub-thumping and passionate, exploding into life with an almighty 'Huh' and a crescendo of guitar. But it's as sweet as hell, too, with a backing vocal melody half-way through that's simply heart-swelling. There's some great lyrical flourishes here as well about the insidious power of depression.
She says: "The line 'blinded by lights and misery' signifies our attachment to social media and how we compare ourselves every day to meaningless standards which ultimately fuel our low self-esteem and makes us buy the next self-help book and the stupid cycle repeats itself. Clearly, I've had enough. And I'm done with depression getting a hold of me and damaging my confidence and ability to trust."
This spirit of defiance is at the heart of the song. At one point she repeats 'that's enough' and 'I'm done' – and it's pretty clear that she means it.
'The State I'm In' EP will be released via Beth Shalom Records on 30 October on limited-edition vinyl.