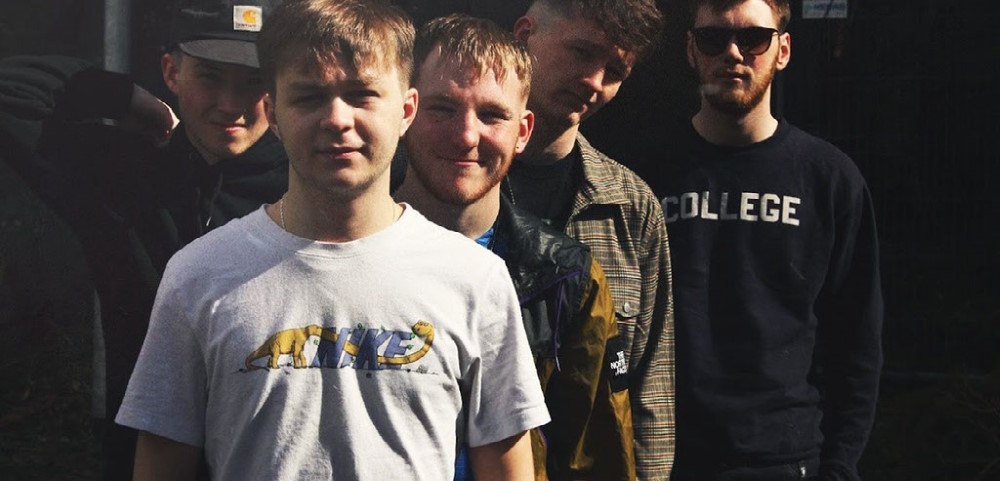 Hailing from Gourock, Inverclyde in Scotland, SLIX are a five-piece that have made waves since their debut in 2018. After establishing a clear fanbase across the UK, the outfit are embarking on an exciting new chapter; February 24th 2023 marks the return of SLIX and their anthemic new release 'With You'.
'With You' provides the latest development of SLIX. Featuring a developed experimental approach to the production and writing process, the track includes new effects and instrumental layering. The band go on to state: "Our latest single demonstrates a delicate & more mature side to our sound … heartfelt lyricism whilst capturing the essence of SLIX's writing style & our favoured punchy choruses"
Indie Midlands: How did you meet and SLIX form?
SLIX: With two of us growing up with each other through nursery, SLIX have been together from high school, all living close together in Gourock. Finding similar interests through various bands we began meeting up to jam some covers before writing our own tunes and getting some local gigs.
Indie Midlands: Can you tell us a bit about your musical journey so far?
SLIX: In the space of two years we've managed to go from opening local gigs to selling out headline shows in Glasgow like the iconic King Tuts, with 2022 seeing us support Scottish heroes The View at a sold out O2 Academy in Glasgow and selling out two headline shows – one within three minutes and the other just a handful of days.
Indie Midlands: Congratulations on the release of 'With You' – what's the track about?
SLIX: 'With You' demonstrates a slightly maturer aspect to the SLIX sound, exploring heartfelt lyricism centred around relationships. We've had a lot of fun with some of our lyrics in the past with 'Maga' being about our sixth year holiday to Magaluf, so we decided that for the approach of 'With You' would follow a more delicate process.
Indie Midlands: Did you find any limitations or surprises when recording and producing the track?
SLIX: 'With You' is for sure the most exiting time we've ever had in the recording studio, introducing new elements to the creative process such as a trumpet. We all shared the same feeling that we'd produced something special that day.
Indie Midlands: How you think being a band helps curate the SLIX sound?
SLIX: Having five slightly different tastes in music combining to form tunes is always an interesting experience, where we share inspirations from music of all over such as Chuck Berry, Mac DeMarco, Baby Strange and Miles Davis. We'd say each song has its own unique twist of having a different spin on it from the collective taste we share.