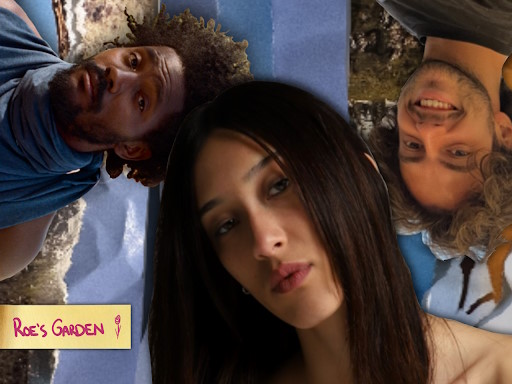 Announcing Roe's Garden's captivating new release, 'Day Job' – a musical masterpiece that breathes life into their artistic vision. Roe's Garden delivers a compelling composition that transcends boundaries and resonates with listeners on a profound level.
"Believe in yourself and take the leap. Follow the thing that sets your heart on fire" – ROE'S GARDEN
Driven by a deep longing to cultivate love and bring people closer together, Roe's Garden aims to explore the space between. Their music is for the city dweller who escapes on the weekend and people who love to ask 'why'. Roe's Garden is playful but sophisticated; warm and mysterious. Sonically, 'Day Job' and the artistry of Roe's Garden draw inspiration from a diverse range of genres. Influences span from the soulful sounds of 90s R&B and Hip Hop, reminiscent of Brandy and Tamia, to the contemporary vibes of SZA, H.E.R., and Yebba. With additional hints of indie and pop, their music becomes a soothing companion through moments of sadness, love, heartbreak, and the desire and growth.
Roe's Garden is an Indie/R&B act formed in Los Angeles late in 2022 when Joe & Understanding (writers) met Erica (vocalist). The track "Day Job" has a mood of hopefulness, confidence, and aspiration. Created during a period of significant life changes for the team involved, Joe and Understanding – whilst concluding their work on the music team for the Hulu show "Wu-Tang: An American Saga," were also starting their own creative venture. Erica, a dancer looking for musical collaborators, had recently moved to Los Angeles. Joe wrote the lyrics, inspired by his meeting with Erica, the pressure of starting a new business. The track was initially recorded in January 2022 but was revisited and completed in early spring 2023 for release as part of Roe's Garden's series of singles. The outfit are also planning "Beautiful Idiots: Live in Person" show in LA, with plans for a 2024 west coast tour.
Indie Midlands: How did the creative process shape the songs on your latest project, and what inspired their themes?
Roe's Garden: The songs and themes were inspired by the things we were going through at the time. When we wrote 'Day Job', we were entering the first stretch of time where we didn't have any obligations to anything other than ourselves.The lyrics were born out of an effort to reassure myself (Joe) that I'm capable of realizing my dreams, and hopefully they can inspire other people to feel the same way. It was actually the first song I wrote for Erica to sing, so I think we were still figuring out our process, which led to trying the song two or three times over, months apart from each other.
Indie Midlands: Despite incorporating diverse musical styles, how did you maintain a cohesive sound throughout the release?
Roe's Garden: I think all music probably incorporates elements from different styles so for us it was taking inspiration that we liked and then allowing ourselves the space to do what comes naturally to us. It's just the one song for this release, so it was less about trying to maintain a cohesive sound and more about finding the right combination of all our inspirations. In terms of the Roe's Garden releases for the year in general, I don't think our main concern is to always be cohesive, rather to explore the colors we have within ourselves and see how many different things we can do musically. That way we can be cohesive while still taking some chances, because it's expected of us to explore.
Indie Midlands: What sets this latest project apart in terms of musical evolution compared to your previous works?
Roe's Garden: We have a lot more knowledge and experience with songwriting, production, arranging, and composition. We got a chance to learn from RZA and be in the studio with him, which was essentially like getting a Master's Degree. We're also working with Erica for the first time on this project which obviously is a huge change to the sound but also to the process.
Indie Midlands: How did the licensing of your songs for 'Wu-Tang: An American Saga' influence the direction and inspiration behind the music?
Roe's Garden: It influenced a couple songs, particularly 'Invincible' and 'Gotta Have It' because the show is a period piece and there were a couple cases where we had to make music that sounded like it was of the time. With that in mind and knowing we had Erica on the vocal, we dove deeper into some 90s R&B to see if we could capture that vibe, which I think we did well. 'Day Job' is inspired by more modern sounds, but Understanding listens to a lot of older music anyway, so since he's almost always responsible for the drums I think some of those influences are always present in the music we make.
Indie Midlands: Can you share any memorable moments while writing or recording the featured songs?
Roe's Garden: Like I said, it was the first song I ever wrote for Erica to sing. I remember the first time she came to the studio and hearing her sing it and thinking that I finally found a voice that I had been looking for. It felt like the start of something special, and now we're about 18 months into working together and it's only up from here!