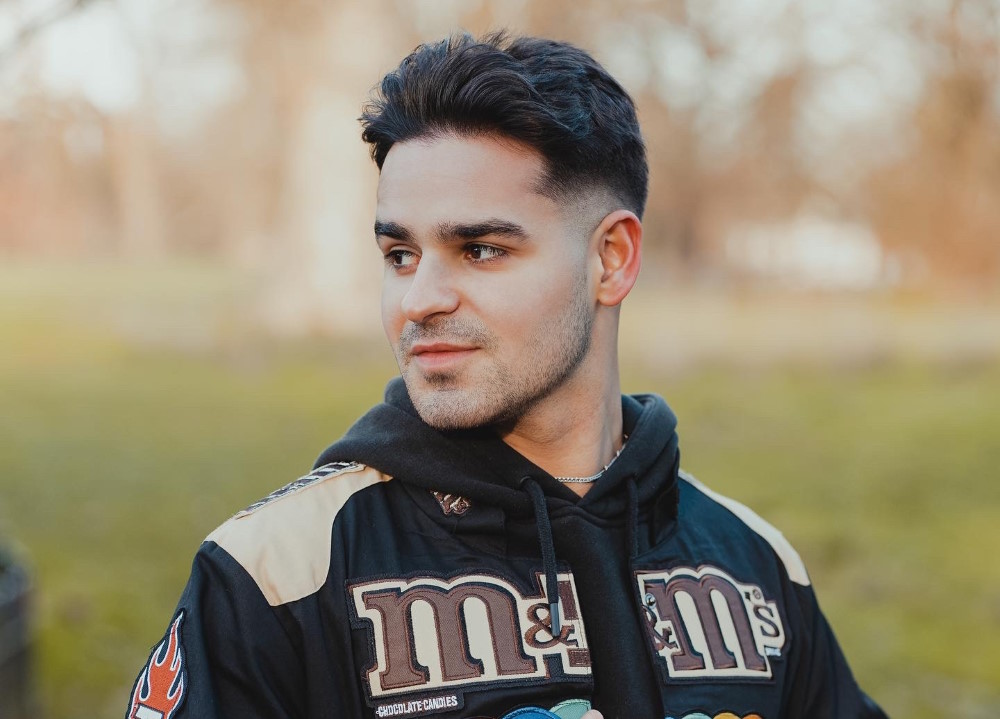 A unique sound hailing from London, Max Sarre is a man with the world at his feet. Just 20 years old and already accumulated over half a million streams on Spotify, his intoxicating dance pop sound has propelled him to headline shows and a plethora of singles. Showcasing his undeniable talent, Max's release – 'Cloud Nine' – featured as Track of the Week on radio stations across the capital.
Embedding a signature pop sound that appeals to all in this now commercially driven world, Max continues to write and create music that will resonate with his rapidly evolving audience. Inspired by many of pop's greatest artists such as Justin Bieber, Charlie Puth and Lauv, Max's unique combination of synth pop beats, pop earworm hooks and his dimensional vocal range has seen him rise above the crowd in 2022.
Off to a promising start in 2023, Max begins the year with his anticipated debut EP 'Hell Of A Life'. This original series involves the first installment of indie pop-infused anthem 'Precision'. Bouncy and euphoric synths have become hi, melodies that flow instantaneously and a vocal presence that demands your attention. A happy, uplifting and upbeat pop track that is all about looking at the best things in life, Max looks inwards in this release; 'Precision' and the result is a profoundly catchy modern day track that is radio ready and assures mass appeal.
Indie Midlands: How have you found the release so far?
Max Sarre: The release has been my favourite by far! I'm so happy its out in the world and everyone that listens to me are saying that it's my best song so far, which is what I love to hear. Every release has to be better than the last, then you know you're doing something right. It's been so cool to see the fans creating art around the song, singing the lyrics and enjoying it as much as I did creating it.
Indie Midlands: Have there been any surprises or highlights?
Max Sarre: I always get nervous putting out a new song, I'm sure most artists do, so to see the super positive reaction was amazing. It made me feel like okay Max, you're going down the right path. Also the amount of fans who have joined the fandom since this release has been a massive highlight – I am so glad people are enjoying what I do.
Indie Midlands: When writing 'Precision', did you face any hurdles? How did you overcome them?
Max Sarre: There were quite a few hurdles to be honest. The lyrics and ideas came very quickly – I knew I wanted to write this song for ages and I had planned out the whole thing before I went into the studio to write it. The hard part was creating that sound that sounds like a commercial pop song. I am a pop artist obviously and the songs you hear in the charts are produced in a very specific way and it is actually very very hard to achieve that sound when you don't have all the resources a major label has. However, my incredible producer and I worked super hard to achieve the signature pop sound that is starting to take shape as my own and now listening back to 'Precision' (and the other songs in the same project), they all sound incredible like radio ready singles so I am really happy about that.
Indie Midlands: How has this release shaped your music and pop sound?
Max Sarre: I've only been writing for about two years and in that time, it was a case of finding what my sound would even be. I knew I wanted to be a pop star from the start but it was like what kind of pop. Synth? R&B infused? Dance? Etc. When we wrote this EP in summer 2022, I had a much better idea of what path I wanted to go down and so this song and project it is part of was like a test to see, can I deliver full blown unapologetic pop that doesn't fall short of what it set out to achieve. For me, an up an coming artist with so many more things to achieve before I feel truly like I made it, I am super proud of what we achieved and this sound will continue to be advanced throughout my career to the point where the songs are 100x better than what they are now!
Indie Midlands: Do you have any future releases or live dates planned?
Max Sarre: I have so much planned actually. 2023 is my year haha! 2021 I released 5 tracks, 2022 the same, but this year 'Precision' is just track 1 of about 10. The next song that will be in the same project as 'Precision' will be out very soon, and is definitely the best song I have ever done. I also have some live dates coming up but the most important one is the one in June, which I will be announcing soon and is a release party, party in itself, headline show with a whole visual experience and supporting acts! I can't wait to reveal more details but it is the main event of the year for me!