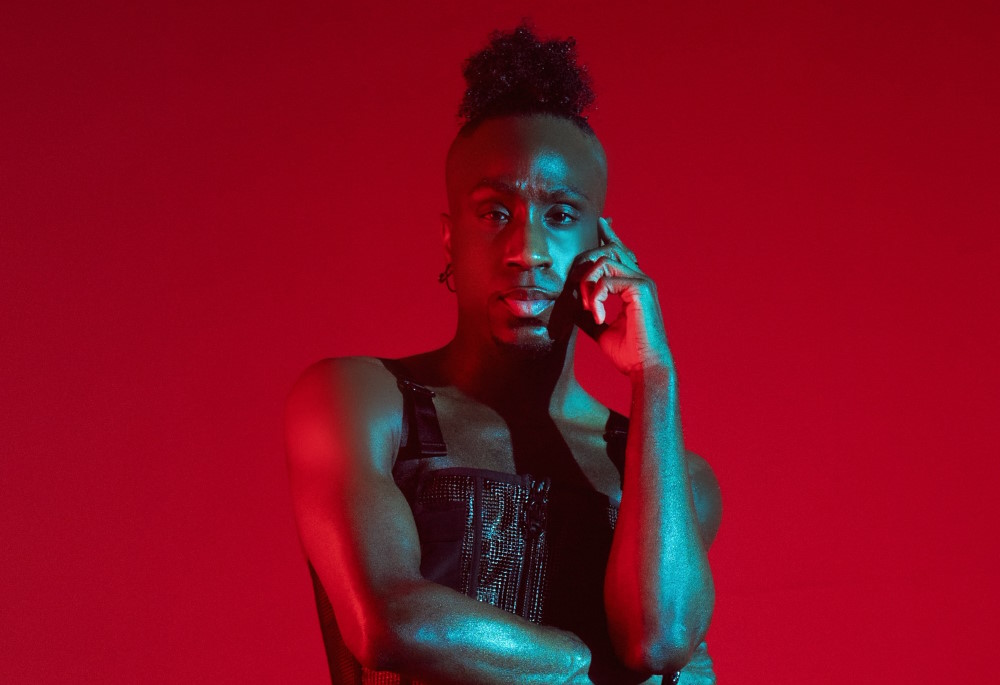 Gerem3 (born Gereme and pronounced "Jeremy"), is a force to be reckoned with. He is a dreamer by nature, and a storyteller through his art.
A native of Charlotte, NC, he is a singer-songwriter, dancer, and choreographer that has been performing in numerous singing and dancing productions since the age of 11. He notes entertainers such as Prince, Freddie Mercury, James Brown, Michael, and Janet Jackson as music and dance influences.
Gerem3's first love has always been writing lyrics; a hobby which became his means of creative expression. He credits this process with giving him the tools that led him to finding himself, and it was this celestial realization that has allowed him to bring his art to life.
He released his debut single 'Elevation' in 2018. This opened many opportunities for him as he embarked on his musical journey fully fledged. Since then, he has released his follow-up single 'Fugitive' in 2020. In 2022, Gerem3 secured the role of The Scarecrow in an off-Broadway adaptation of The Wiz.
Gerem3 will release his brand new single 'Apocalypse' on March 4, 2023 ahead of his highly anticipated full-length debut album, 'PureFilth', out this summer.
Indie Midlands: Who is Gerem3 – what do you stand for?
Gerem3: I am a singer, a songwriter and a dancer from Charlotte NC. I'm a Gemini through and through and I stand for community, equality, and chicken wings.
Indie Midlands: Where did the name come from?
Gerem3: My birth name is Gereme (pronounced Jeremy). My dad wanted me to have the same initials as his. My older sister suggested the spelling. I flipped the last E into a 3 because I have three E's in my name, it's my favorite number as well my angel number. It's always had a large presence in my life so I wanted to incorporate it in my art. Almost like a good luck charm.
Indie Midlands: What was the most rewarding part of being in the creative industries from the age of 11?
Gerem3: I think the best reward has always been the fact that I never stop learning. Everything about art and the industry is ever changing, so I take stride in being a student. It also came very naturally to me. I suck at anything athletic.
Indie Midlands: Looking back, what experiences in this setting helped shape and define who you are today?
Gerem3: I had a lot of time and space to identify the type of artist I desired to be. WLPWR, one of the producers I got to work with on my project, gave me some really kind words after I expressed that I was unsure of my audience because of my sound. He simply said, "Just create the music and the audience will find you."
Indie Midlands: How did Apocalypse take shape and where did the idea come from?
Gerem3: Apocalypse really is a product of divine timing. It was the last song I wrote for the project. I thought I was done but deep inside I felt like there was something missing. There was a very important part of the story I needed to tell. So I got into the studio with Krazy Figz, who actually convinced me to record the song and as soon as he started the production, it came very quickly to me. I couldn't sleep the night I wrote it. I love this song so much. It's so strong and imaginative. It's the best representation of the entire project and me as a writer. Am I tooting my own horn? Yikes. It's less of a sad love song and more of a metaphor for what I was experiencing in life in general at the time.
Indie Midlands: In what ways does it differ from your previous releases?
Gerem3: It's such a far departure from Elevation and Fugitive. I'm very big on duality and urging listeners to interpret the art however they'd like. There are more narratives within the song than I can really explain. And I love dark, cinematic songs that create their own atmosphere. I'm usually very emotion-based with my lyricism but Apocalypse feels like a hybrid form of pure feelings. It's one the most vivid songs I've ever written. So far…
Indie Midlands: Where do you hope to be next?
Gerem3: Geez. I don't know! The possibilities grow bigger and bigger every day as things develop right now. I'm doing a lot of things I would have never imagined. But all in all, I hope to reach a lot of people in the best ways possible. I'd love to go on tour soon hopefully. Perform at festivals. Other than that, if there's wings, tacos or frozen margaritas I'm there.