Friday April 15th – 7:30pm to 11pm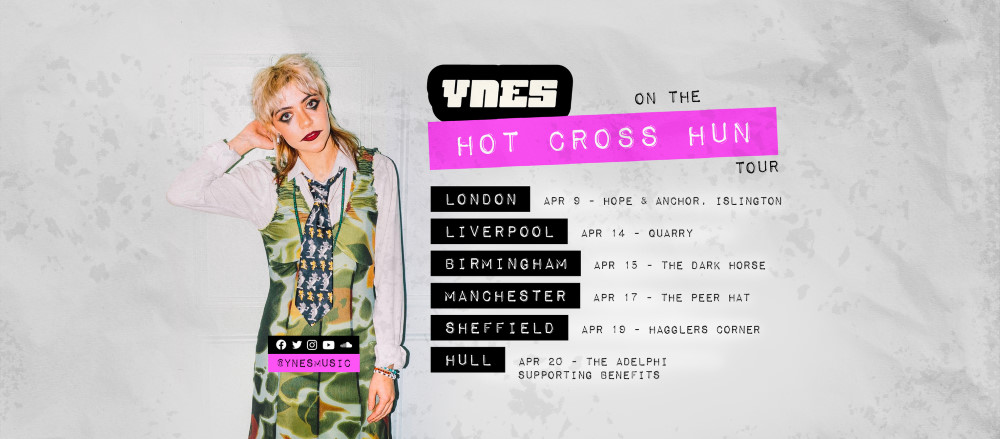 Indie Midlands presents YNES + Guests
YNES
English-Canadian YNES (pronounced Yin-es) was born in Coventry but has spent time living and working in Canada; with fans drawing lyrical comparisons from both the DIY post-punk scene in North America, to the more refined likes of Zuzu and Lauran Hibberd. From 80's synth to the 90's slack, YNES takes inspiration from a multitude of sources – all of which are staple in her eclectic yet honest sound.
YNES has played a range of venues across England; including The Sunflower Lounge, The George Tavern (sold out), the main stage at Bigfoot Festival (cap. 4000) as well as Isle Of Wight Festival.
Self-motivation is a running theme in YNES' work – from organising and styling photoshoots for promo purposes, to designing flyers for independent gigs, to developing and maintaining a strong online identity. The vision is to make music, connect with the right listeners, and hopefully build something that will more than suffice as a career to even the most traditional of family members.
April 2022 sees YNES head out on her first tour as she takes her 'Hot Cross Hun' show to several UK cities.
Deffo Not Jacob
Kadi Louise