Tuesday March 16th & Wednesday March 17th – 7pm to 11pm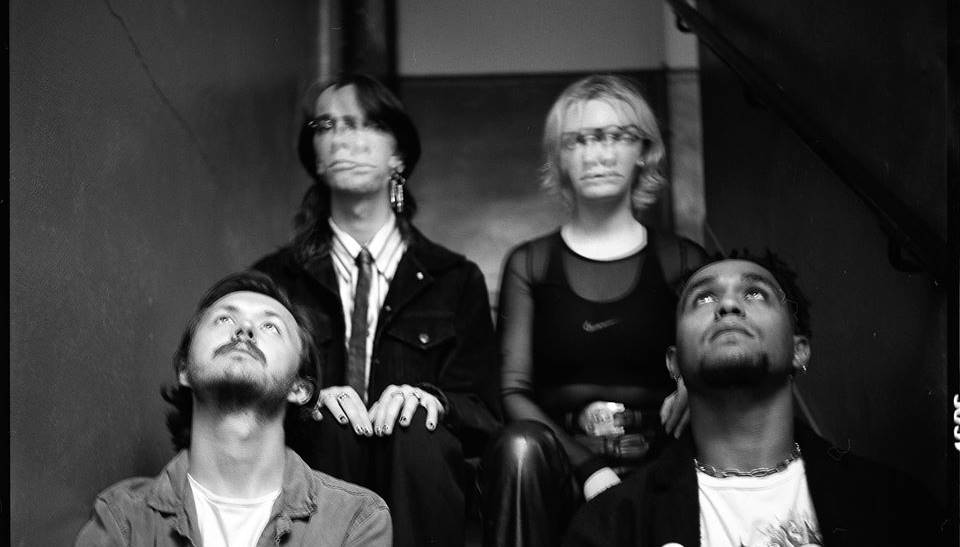 SONIC GUN Concerts presents

THE NINTH WAVE @ Mama Rouxs March 16th & @ Hare & Hounds March 17th
"The Ninth Wave play two unique shows in each city across their English dates. They have put together two completely unique styles of performance and sets once again proving the band to be one of the most intriguing and inventive collectives around"
Glaswegian gothic post-punk and electronic-pop group The Ninth Wave are releasing their new EP 'Happy Days!' on 31st July via Distiller Records. Six by-turns danceable and downbeat instant anthems to fucked up romance, the 'Happy Days!' EP (the title is just ever-so-slightly tongue-in-cheek) finds The Ninth Wave pushing their sound in all sorts of new directions.
Happy Days! was recorded at the suitably gothly titled Black Bay studio on the tiny island of Great Bernera in the Outer Hebrides of Scotland, produced with Faris Badwan of The Horrors, it's The Ninth Wave like you've never heard them before – rawer, realer and more revealing.
The EP is full of quicksilver electronic beats, dream-pop soundscapes, larynx-shredding emotional catharsis, harsh noise and rich tonality informed by a love for all from the Twilight Sad to FKA Twigs and Björk.
During the recording of 'Happy Days!', The Ninth Wave took all the best things they learned from the process of making their AIM Award Nominated debut album 'Infancy', with the goal of making the same emotional connection with a less-is-more approach to the production. Aided by Faris on production duties, he allowed the band time to process their own thoughts and ideas, whilst applying his "fantastic shit filter" to the proceedings, keeping the songs and sounds focussed.
In a similar way to the recording, the themes of these songs are more immediate than previous releases; where previously they might have shrouded a song in metaphors and imagery, they have favoured a more direct "straight-forward" approach to songwriting this time round. This is apparent throughout the EP, but also vividly in the direct bleakness of the title of lead single 'I'm Only Going To Hurt You'.
Another thing about the EP that seems to stand out more than any, is the way that both of The Ninth Wave's singers' voices are pushed closer to the fore, their Scottish accents more pronounced. "I think we both have grown a lot more into singing in our own accents," reflects Haydn. "I'm not saying we didn't mean anything we've sung before but, I think we're being truer
to ourselves this way. It's not even a deliberate thing – I didn't even realise I was doing it until I listened back to the demos."
With the new line-up now featuring Kyalo and Calum – friends of Haydn and Millie's from other bands on the Glasgow scene, who share equally in songwriting duties – The Ninth Wave are beginning an auspicious new chapter of their story with the release of the 'Happy Days!' EP.
Plus guests show 2/2 *stripped back show*
Buy Tickets – Mama Roux's – Hare & Hounds