Thursday March 24th 2022 – 7:30pm to 11pm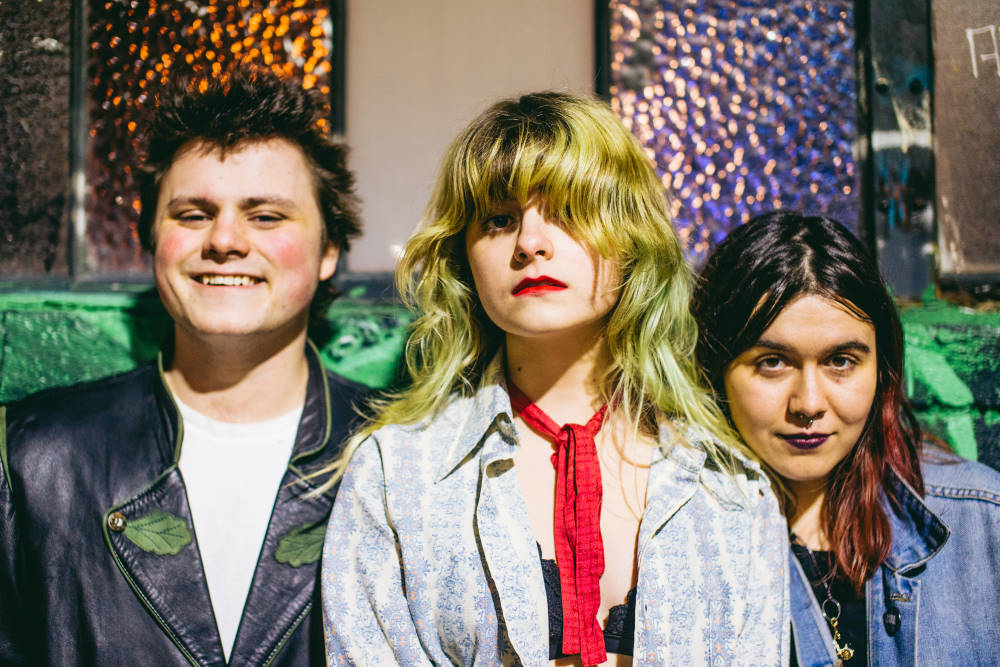 Indie Midlands In Association With Sedate Bookings Presents Skating Polly + Special Guests
Skating Polly
There's a difficult to describe, yet timeless quality to certain songs that transcend genre or era. It's something that you can't fake or contrive and it's what lies at the core of Skating Polly's music. Admittedly the female-driven alternative acts that inspired the band such as Veruca Salt, X, The Breeders, L7 and Babes In Toyland (the latter of whom Skating Polly toured with in Europe) aren't typical reference points for most of today's up-and-coming bands, but to Kelli Mayo and Peyton Bighorse they should be. "The thing that we identify with in a lot of those bands is that they can be really aggressive and loud while also being super melodic," Kelli explains, adding that the new dynamic of brother Kurtis Mayo joining the band helped them to be more expansive when it came to their arrangements: "Everything happened very smoothly when Kurtis became part of the band. It just felt natural having him there and writing with him."
The threesome tracked their fifth studio record 'The Make It All Show' (May 2018, El Camino Media) at Seagrass Studio in Los Angeles with producer Brad Wood (Smashing Pumpkins, Liz Phair) who also helmed their 'New Trick EP' (feat. Louise Post and Nina Gordon of Veruca Salt). With ages ranging between 17 and 21, Skating Polly continue to produce music well beyond their quantifiable years and 'The Make It All Show' is their most fully realized work yet, hinting at a bright future for one of rock's most promising acts.
Bryony Williams
Bryony Williams – a 20-something indie rock/pop girl, began self-releasing her music in her teens under the music magazine she had created – Grrrl Groannn. Her breakout EP Conscious (2018) received BBC 6 playlisting and was awarded the titles of 'Artist To Watch' and 'Track of the Month' by BBC Introducing West Midlands in 2019. Since then, she has performed with the likes of Liz Lawrence, Hazel English, A.A. Williams, The Goon Sax, Peaness, and James, as well as rocking BBC Introducing festival stages.
In 2020, Bryony received her first record deal and signed to Beth Shalom Records. She recorded her statement piece, State I'm In, across 5 consecutive days between England's lockdowns with producer Matthew Pinfield of Grandflat Recordings. Written mostly while solo backpacking across S.E. Asia, Bryony, in true fashion, is able to be unapologetically honest, wildly personal, and yet playful, writing about her depression and the confusion/acceptance of losing somebody close, and yet still being able to find hope and empowerment with her single, I Can Be.
Since selling out her first vinyl pressing in stores across the UK (HMV, Rough Trade, Amazon) and completing her first UK headline tour with her band, Bryony is spending 2022 back at the Grandflat studio, working on her next project while occupied with the next Grrrl Groannn magazine issue, and backpacking for inspiration along the way.