Friday May 15th – 7pm to 11pm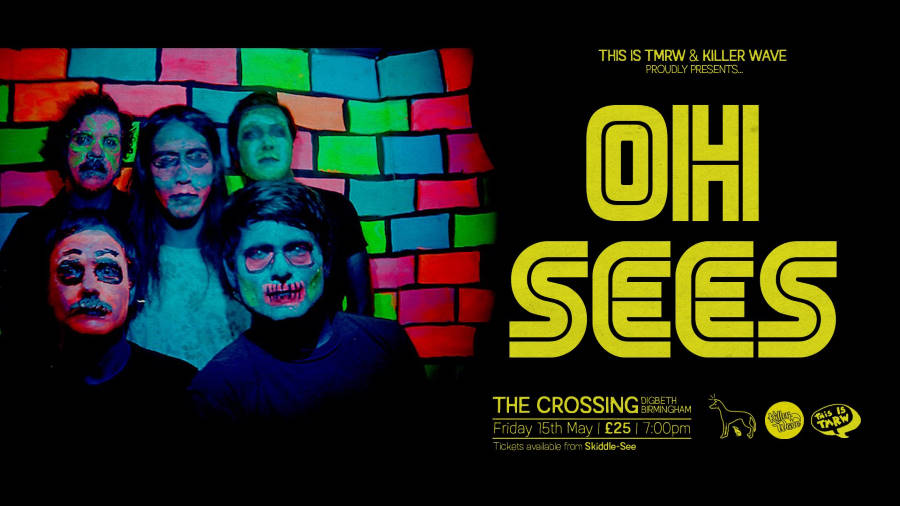 THIS IS TMRW & KILLER WAVE
PRESENTS
FRIDAY MAY 15TH
THE CROSSING
OH SEES
It's FINALLY happening. After many many years of trying, we've finally managed to get Oh Sees back to Brum to play for This is Tmrw & Killer Wave. Those of you who know us, will know that they're our long time favourite band so it's a big one for both brands.
Even better the band have agreed to do the show in our new favourite venue The Crossing – Killer sound & production, killer sightlines from wherever you stand and just general good non corporate vibes about the place.
We're expecting this to sell out well in advance (look at the size of the other venues on the tour) so please make sure you get in quick – you know how long it's been since they've played and you never know how long it'll be again before you get the chance to see them here so fingers on buzzers for the on sale.