Tuesday April 14th – 7:30pm to 10:30pm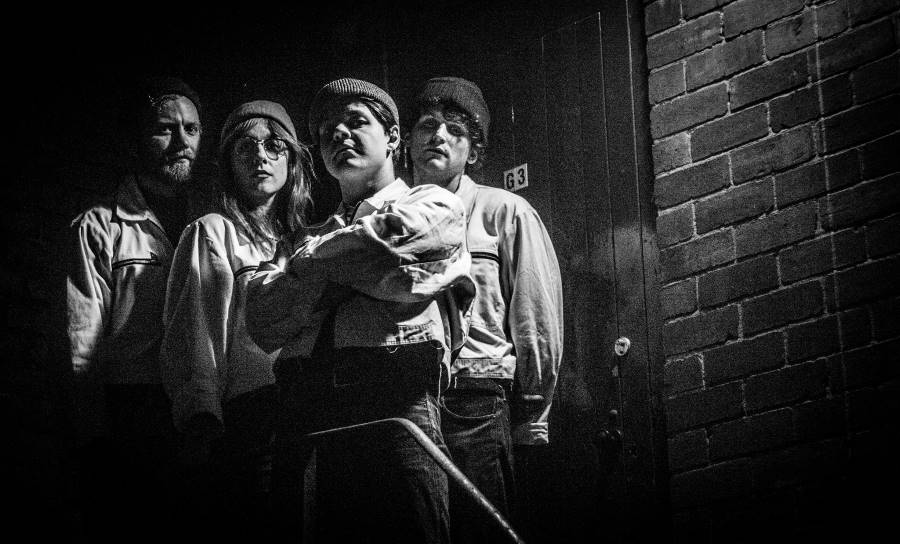 Join Mr Ben & the Bens as they embark on the their fourth headline UK tour after the release of their critically acclaimed new album 'Who Knows Jenny Jones'.
★★★★★ 'Delightful pop melancholy, at at the forefront of individual Northern creative talents' Narc Magazine
★★★★ 'One of the most singular albums you'll hear this year' NowThen Magazine
★★★★ 'upbeat, psychedelia-tinged pop' Secret Meeting
'An intoxicating mix of perfectly fitting melodies and vocal strafes' Clash magazine
'Shimmering with jangling optimism' Picadilly Records
'Perfect pop, record of the week' BBC 6 music, Marc Riley
Born as a recording project in a barn in Northern Lancashire in 2012, Ben Hall recorded and self released 10 albums under the guise of a naively drawn character 'Mr Ben'.
After releasing the sellout split EP on Bingo Records in 2017 the side project now turned live outfit with their first gig actually happening live on BBC Radio 6.
After releasing two more sellout records with Bingo and numerous UK tours the 4 piece are known for their captivating, costume clad, joyous, pop performances.
Mr Ben & the Bens sound like they were baptised in water from the church of indie classics, the songs of the Lancaster Polymath echo Belle & Sebastian, Teleman, & Gorkys Zygotic Mynci his genuinely original modern songwriting.