Laura Oakes
The Cuban Embassy
Review by Mark Wakeman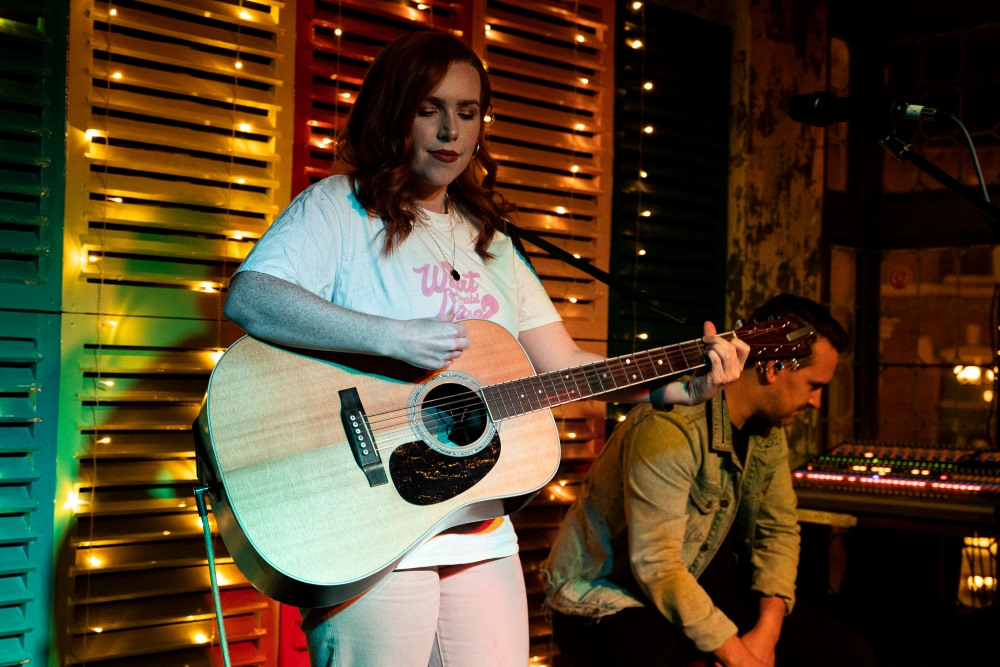 Jen North is a stunning young teenage singer who I first saw play live at the Hare and Hounds late last year so I was keen to see what new material she may have added to her set since then.
She opened with a cover of Falling by Harry Styles before playing an accomplished original song Onward Eyes written about when she was sent to boarding school.
Nine Times and In My Dress, both recently written songs were well received and showed that Jen has clearly been busy with new material.
A cover of Call Me Lover by Sam Fender and James Bay's Need the Sun to Beak Through were dropped into the set alongside one of her older songs No No More from 2018 before she finished with Missing Love which she had written on Instagram.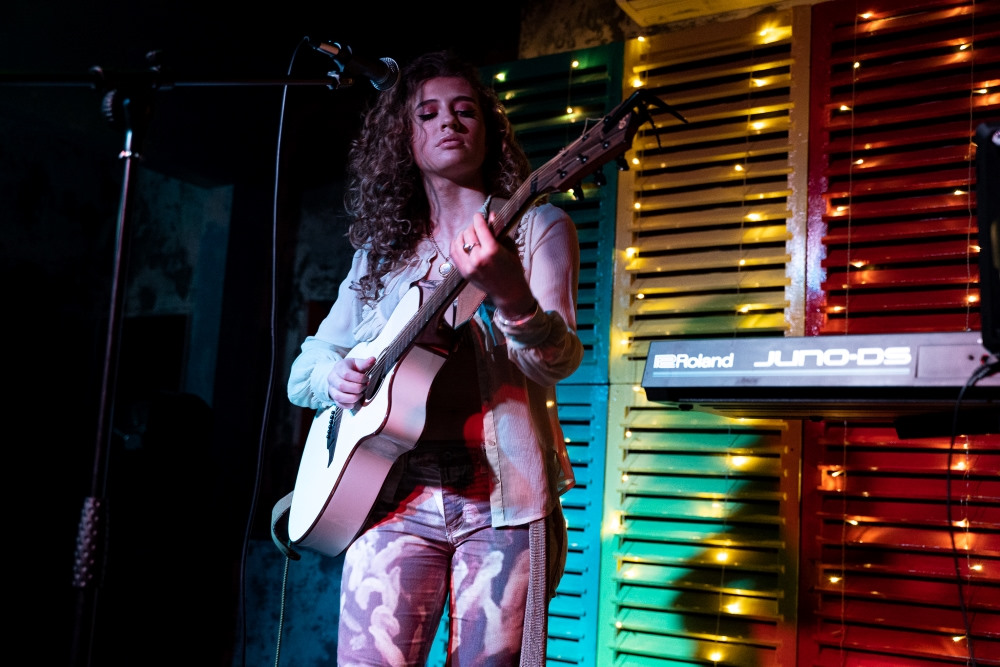 Her set certainly contained many more original songs than last time and she is clearly maturing as a songwriter and performer so is an artist I'd certainly like to see live again a few months down the line when hopefully she will have virtually a full set of original songs with perhaps just one well chosen cover thrown in. Dan on keyboards provided solid support throughout.
Laura Oakes, a country singer from Liverpool, was an artist I'd not seen play live before, but I'd heard and read a lot about her so was keen to witness her first hand. With her bright red/auburn hair there was a shade of the younger less exotic Paloma Faith about her visually. Sadly, some of the set was disrupted by loud chatter from the back of the room, several cutting glances were exchanged between audience members and the culprits. Laura said after the gig she hadn't really heard the noise due to her monitors and concentrating on her performance.
As you might expect for someone from Liverpool, Laura has a nice bubbly stage presence but was also a highly accomplished and consummate performer with solid support from an excellent percussionist on a Cajon and various other bells and instruments.
Laura opened with older songs Going Somewhere and Do It for You before giving songs from her excellent new EP How Big Is Your World an airing. The EP isn't out for a week or so but copies were available to buy at the merchandise table after the show as Laura got her plug in and did a brisk trade in them.
Interspersed with live favourite Nashville Stole My Heart the EP formed the backbone of the next part of the set as all 5 tracks got an airing. This was in no way just a plugging of new material as they were as strong and, in some cases, better than her older songs. Welcome to the Family, Old Ghosts and the title track were fully appreciated by a knowledgeable crowd. Recent single Better in Blue Jeans was the sort of commercial country/pop sing-along a young Shania Twain would have been proud of.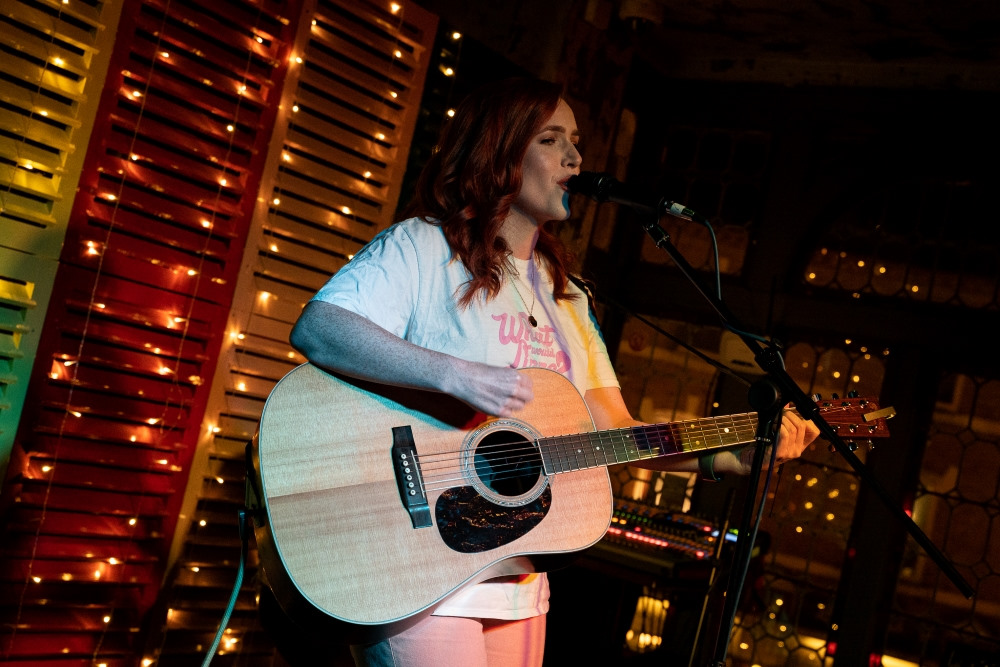 The best and most poignant song on the EP was Learn to Be Lonely Again which Laura co-wrote with the amazing Beth Neilsen Chapman. This is a song written about her parent's 30-year marriage and when her father had to go into hospital last year it was the first time her mother had ever had to lock the front door at night as it was something Laura's dad always did.
A brand-new song Crying Over Boys was very promising before Laura finished a superb set with old favourites 2013's Don't Let It Hit Ya and 2014's Snakes and Ladders. Requests to play more obscure older songs were politely refused as Laura had tried to play one recently on the spot and had "forgotten the fucking words" half way through.
Laura Oakes is an engaging and excellent young country star who I will certainly look forward to seeing play live again in the future.