Kick The Clown
The Sunflower Lounge
Review by Jed Zed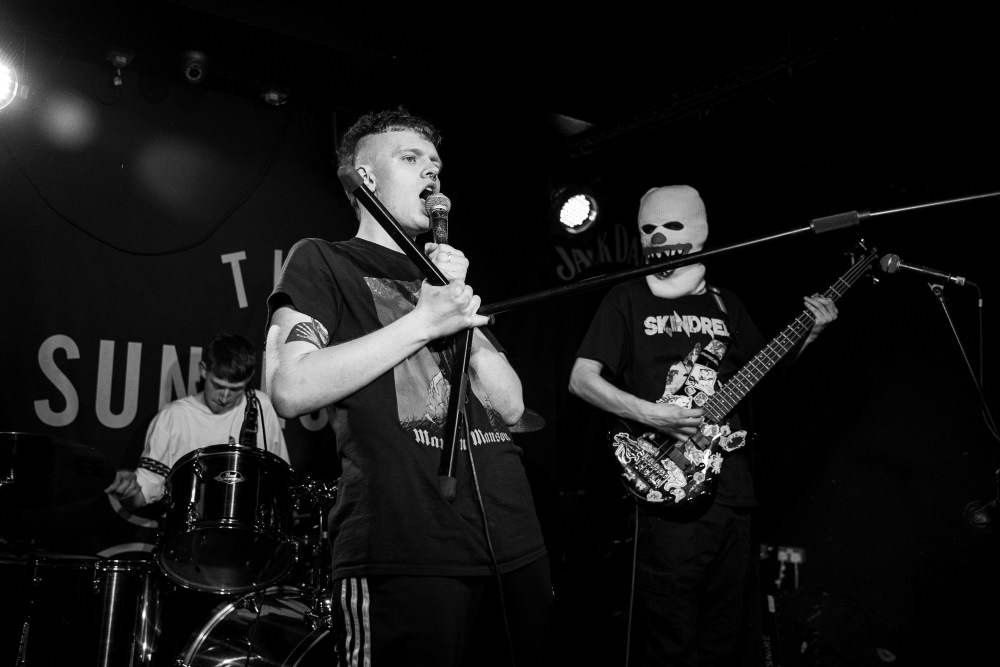 Wednesday. Hump day. Midweek blues. There's various ways of describing how utterly shit the middle of the week can be. Thankfully, Indie Midlands has got our back with a punk and alt rock extravaganza, showcasing a range of local upcomers.
As the crowd fills the room, for a moment I start to feel old as I look around at the sea of youthful faces (I'm only 22!). To kick off the proceeding, we have Kanvas.
This band is definitely one for the fans of grungy alt rock. Despite their apparent youth, the band started strong, playing with surety and confidence about their material. They immediately captivated the eager young crowd, who were already up, awake and moving, needing little warm up or encouragement. Only four songs in and we see our first breakage of the night as a glass smashes in the crowd. Just a small taste of what's to come.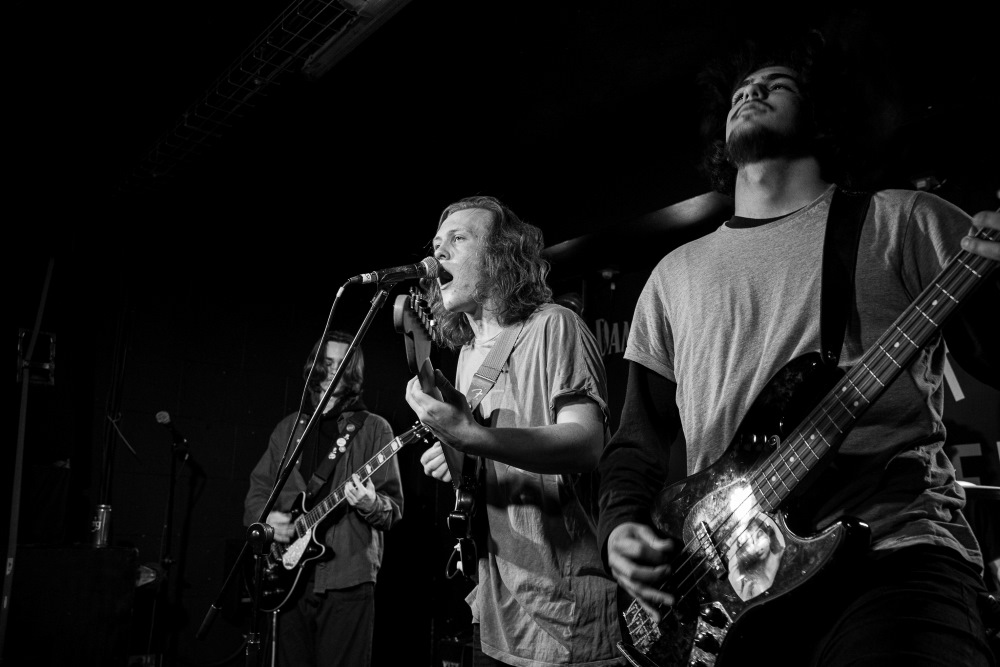 Whilst they may not have been completely to my tastes, their well written punchy music and confident stage manner makes Kanvas a pleasure to watch.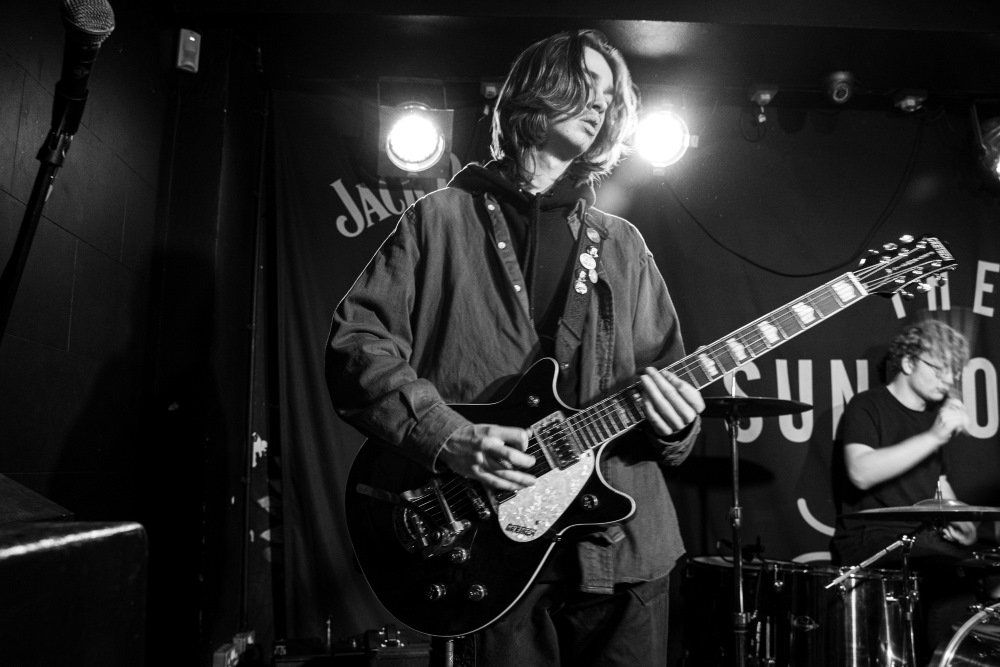 The crowd disperses, people capitalising on the lull in proceedings to get themselves a refill or take a moment to get some 'fresh air'. I decide to be smart this time and move myself to the stairs, giving myself an excellent view of the stage whilst escaping any carnage that might unfold on the main floor. And trust me, there would carnage.
Anticipation builds, the room filling for the night's next performers; blossoming new punk band SPIT.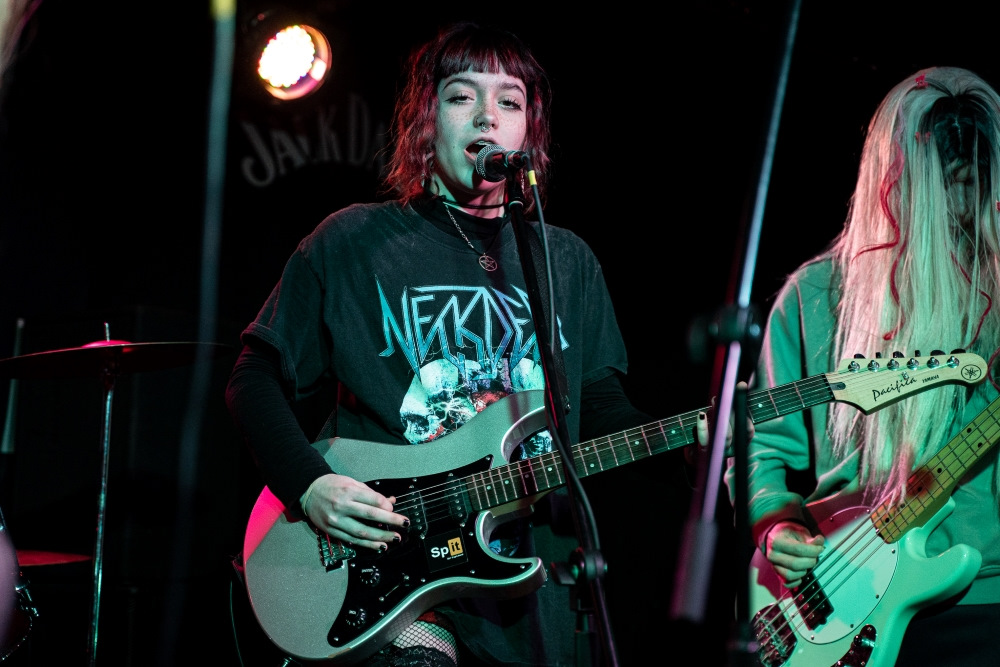 This is where the chaos begins, lead singer Alisa boldly plowing her way into the crowd to open the night's first pit. She leads with confidence, displaying a strong vocal identity and versatility reminiscent of iconic punk vocalists like Slits' Ari Up and X Ray Spex's Poly Styrene. And it's not surprising, with such strong instrumentals coming from the jarring guitar riffs of Charlotte and Tiana and the loud, fast drumming rhythms of Sophie.
You could hardly believe that they were a band in its infancy, or that the bassist was a stand it (though the wig may have given that away), as they handled the gig with such professionalism. Particular highlights were the powerful renditions of L7's 'Pretend We're Dead' and The Stooges 'I Wanna Be Your Dog', demonstrating both their range as performers as well as their recognisable individual modern punk sound.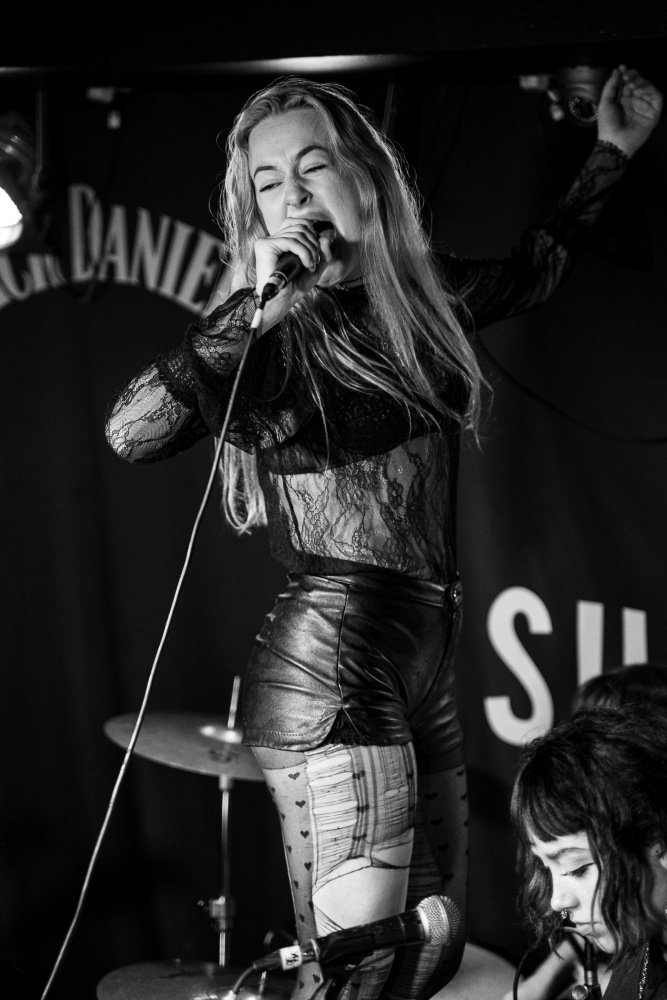 A brilliant band in the making who, even in difficult and non-ideal circumstances, pulled through with a stellar performance. If their setlist choices are anything to go by, I can't wait to see how this band progresses.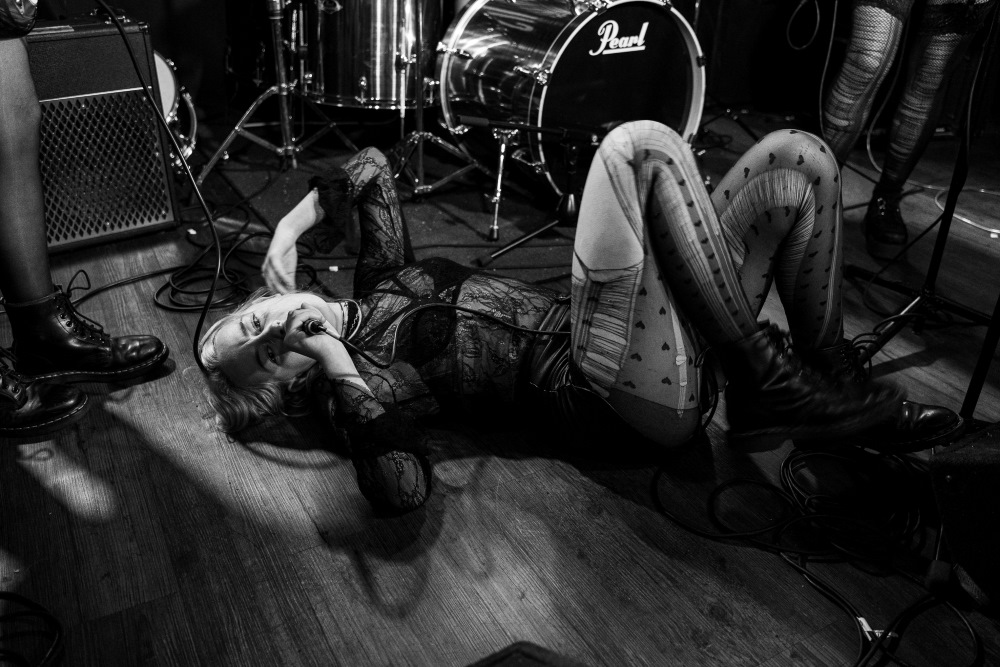 To top off this line up, enter Worcester and Cardiff's hardcore punk band 'Kick The Clown'.
Already, I can tell we're going to be in for a wild ride as the bassist Dan McLaren dons a clown balaclava plays the Mii Channel music as we await the arrival of the eccentric, chaotic frontman George Ormerod. Before they even begin, the band are riffing off one another, with guitarist Matt Tyler and drummer Joe Cummings joining McLaren in goading the frontman for his disorganisation. This only really proceeds to set the tone for this gig, Ormerod becoming a target for the crowd to heckle and jeer at. And he loves it, giving as good as he gets, gobbing and spraying water at the crowd.
Chaotic energy, shouty vocals, fast bass and heavy drums; the room erupts into one of the most furious, shortest lived, smallest, craziest pits I have ever seen. By the end of this first song, the mic stand is in pieces discarded at the side of the stage. The crowd is fueled up, wild, and continuously in a back and forth with Ormerod who wants to make this night memorable (he's traveled all the way from Cardiff for this gig, and has to travel back after). It is hard to know what to watch sometimes, with song after song seeing the room explode into anarchy, especially with covers of 'New Rose' by The Damned and Skepta's 'Shutdown'.
A fantastic example of the power of a strong, charismatic frontman. Rude, crude and outrageous, this band are a must see for all fans of punk and hardcore and are a credit to the genre.