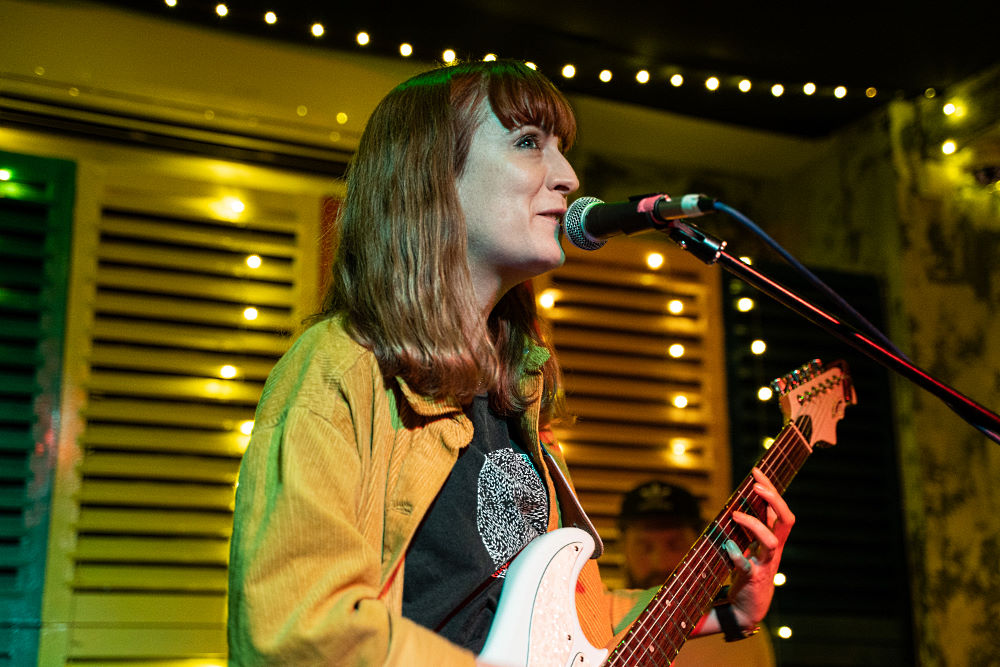 Bryde
The Cuban Embassy
Review by Julien Safe
Some two years after she was due on stage, Bryde finally made it to Moseley's Cuban Embassy to a crowd eager to help her make up for lost time.
Such was the impact of the pandemic that the album Bryde was initially due to showcase has been superseded by another Covid aided creation so there was a double whammy of 'new' material on show.
Bryde made her way through songs off 2020's 'The Volume of Things' interspersed with glimpses of July's forthcoming 'Still', showcasing the talents that have gained her a global following and plenty of radio coverage alongside.
With a style that calls on various influences but results in very much her own sound, Bryde's live performances have a raw ferocity about them balanced with a tenderness and delicacy that makes her very much a unique performer and one that should be on everyone's 'to see' list. The wait was definitely worth it.
Support was from Chloe Mogg and the exceptional talent that is Jessie Reid whose amazing voice and superb guitar playing skills demand a wider stage.