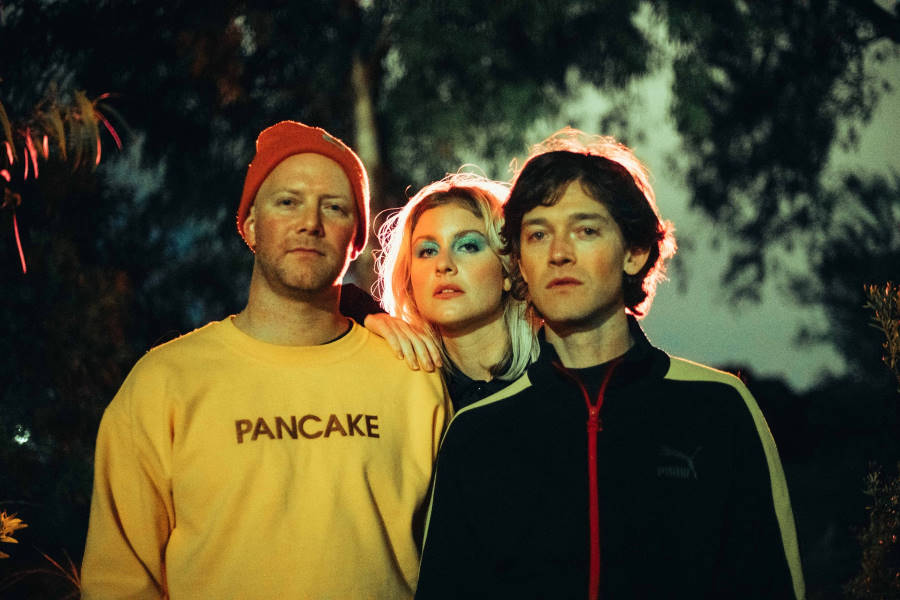 Thursday February 13th – 7:30pm to 10:30pm
Melbourne four-piece Jade Imagine offer a stunningly seamless blend of synthwave and art-rock. Before founding Jade Imagine, front-person and key songwriter Jade McInally had been a stalwart of the indie scene for more than a decade. After winding her way to Melbourne from somewhere consistently sunny, McInally cut her live-performer teeth with her own electro project Tantrums, before playing in the bands of local favourites Jess Cornelius (Teeth and Tongue) and Jess Ribeiro.
After a spot of bedroom recording in 2016, McInally sent a bunch of the first Jade Imagine demos to Dave Mudie (drummer and Courtney Barnett-collaborator). Mudie not only gave them the thumbs up, but took the liberty of laying down some drums and steered pre-production. Buoyed by the outcome, McInally set about gathering band members: presently, the lineup revolves around producer/guitarist Tim Harvey (Emma Louise, Real Feelings) and James Harvey (Teeth and Tongue) on drums.
After signing with local tastemakers Milk! Records, Jade Imagine's debut EP 'What the Fuck Was I Thinking' was released in April 2017. Steered by her management team at Our Golden Friend, led by Lorrae McKenna, the release was beloved by both audiences and critics: Rolling Stone Australia described the lo-fi gem 'Stay Awake', one of the EP's singles, as "a shimmering summer-invite track", its lowkey, lethargic, insomniac energy perfect for an impossibly hot afternoon.
Following the release of the EP, Jade Imagine was taken on by Australian artist booker Dom Miller at New World Artists, who has secured incredible support slots for the band, including shows with The Pretenders, Angel Olsen (US), Benjamin Booker (US), Lucy Dacus, Julia Jacklin, and Phantastic Ferniture. In March 2018 the band travelled to the US to showcase at the prestigious South by Southwest music conference in Austin, as well as playing key shows in Los Angeles and New York City. The band have also just completed a tour of the UK, supporting Julia Jacklin, in November 2018.
Jade Imagine are signed to Milk! Records for AU/NZ and Marathon Artists for Rest of World. They have just released Jade Imagine's first new music in 2 years, single Big Old House. Big Old House has been received incredibly well internationally, having been picked up by Brooklyn Vegan (USA), and Clash Magazine and Far Out Magazine (UK).