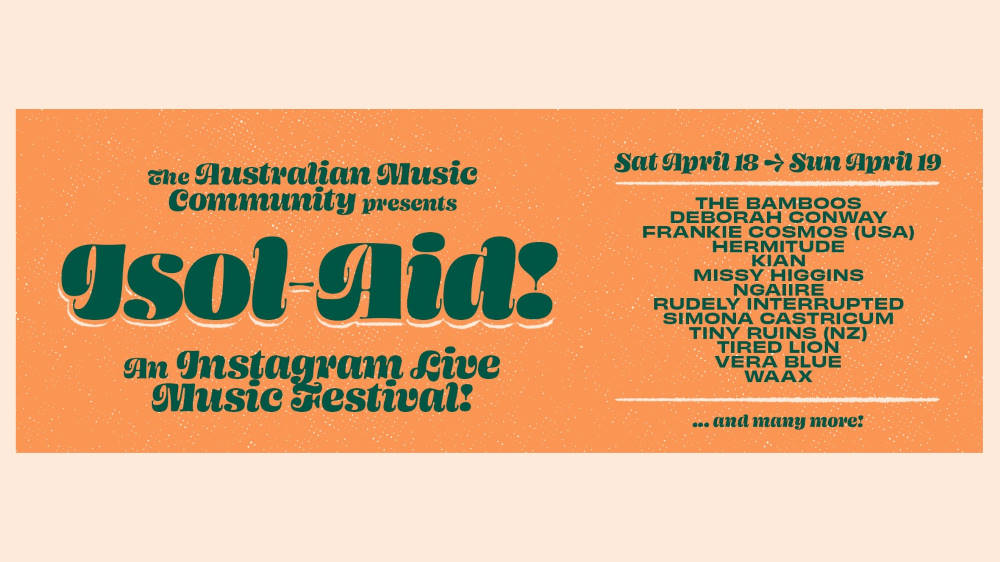 With a worldwide quarantine taking place due to Covid-19 people have been having to turn to live streams to get their gig fix. More and more live streams are being announced all the time but one collection of live streams that has been there since the start is Isol-Aid.
Isol-Aid is an Australian online festival that features acts playing 20 minute live sets via their own instagram accounts across a period of 12 hours on a Saturday and Sunday.
Whilst the festival is free to watch they do encourage people to donate to Support Act if you can afford to spare any cash. You can read more about Support Act via the link.
This weekend will be the fifth addition of Isol-Aid and yours truly has been watching since the start. I love a lot of Australian acts of all genres. Indeed when local musician and personal friend Bryony Williams left in January to explore Asia & eventually Australia I gave her a huge list of Aussie acts to try and catch live on her travels. Of course Bryony's travels would come to an abrupt end after just a couple of months but what I've learned from the first four weekends of Isol-Aid is just how many amazing Australian acts I wasn't aware of. And if I was to write a list out for someone now it would be twice the size.
Another great feature of Isol-Aid is how much of a community it has become. You soon start to recognise familiar names in the comments during the streams to the point it feels like you are at a gig with friends.
So if you are after a great weekend of live music, discovering amazing acts you never knew of then check out Isol-Aid 5. Yes it means staying up through the night in to the afternoon here in the UK but what else have you got to do during lockdown and you can always sleep through the day. It's allowed at the moment lol.
Action gets underway at 3am Saturday morning UK time. Check out the image below for set times!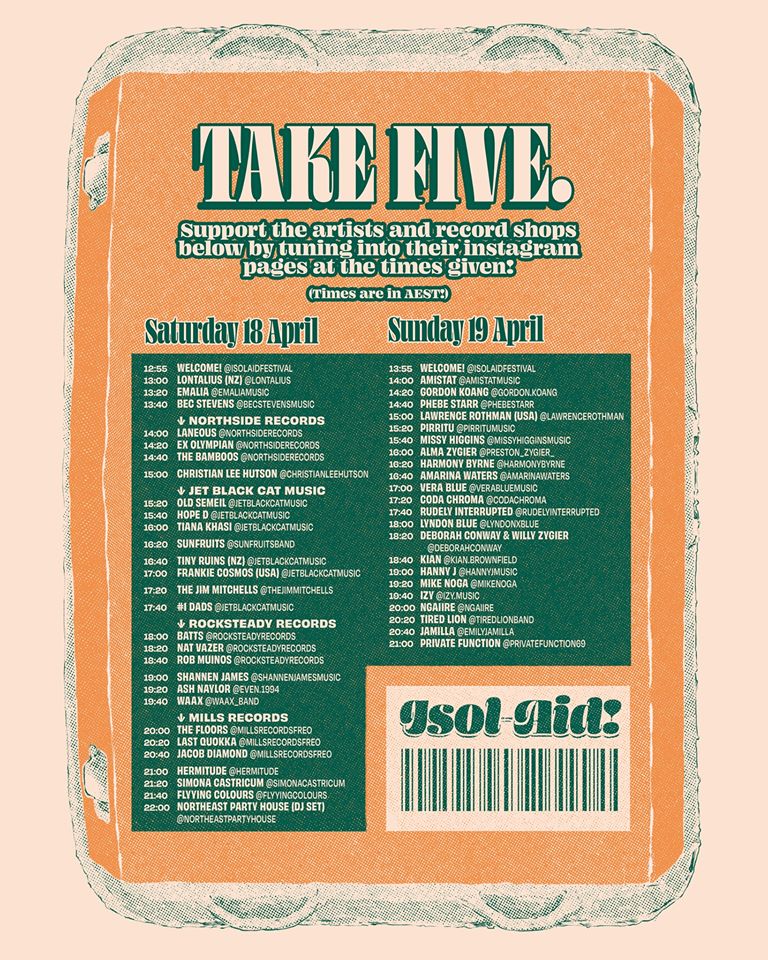 Morph