Wednesday April 15th – 7pm to 11pm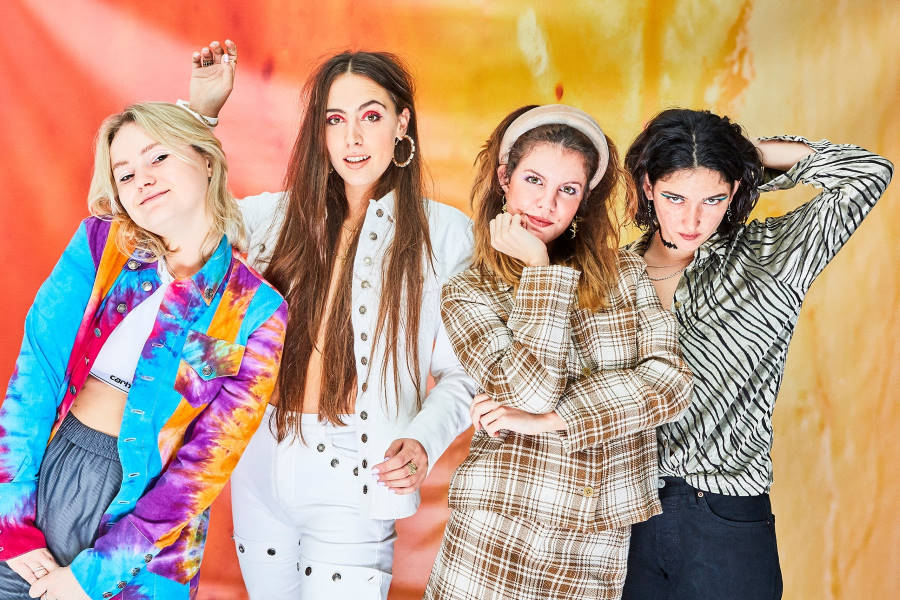 Today, Madrid 4-piece Hinds – Amber Grimbergen Ana Perrote, Carlotta Cosials and Ade Martin – return with 'Riding Solo', a raucously energising first bite from their forthcoming third album. Produced by Jenn Decilveo (Bat for Lashes, Anne-Marie) in New York, the new track stays true to Hinds' brazen attitude, but spins it off into a bold, brave new direction for the band, complete with gloriously distorted vocals and ridiculously infectious choruses with delicious echoes of "Paper Planes".
This tantalising first track points to a thrillingly diverse third album, but at heart, the band remain true to themselves, writing deeply personal lyrics about their trials and tribulations that somehow manage to sound universal as well. "feeling lonely is one of the most common human feelings, right ? well, being a musician doesn't really help. your whole life is constantly moving and the only thing that remains is yourself. and dealing with yourself, oh gosh, we all know how boring and angering that can be. riding solo is about this. about us. perpetually on the move, being everywhere and nowhere at the same time. surrounded by strangers most time of the day, being 9 hours time difference from our people and what we call home, living and dying por y para la música"
With two acclaimed albums behind them, Leave Me Alone and I Don't Run racking up 50million streams worldwide, Hinds have gained global recognition for their emotional openness and unapologetically anarchic ways with their honest, fun, charming music always at the forefront. Hinds love to party, playing as hard as they work and never fail to bring all that energy on stage which has led them to play over 500+ shows all over the world including slots at Glastonbury, Primavera Sound, Pitchfork Paris and Fuji Rock Festival.