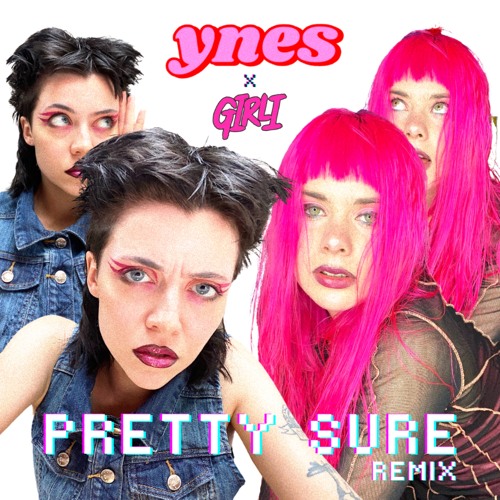 YNES released 'Pretty Sure' as her debut single in August 2019. Now she has collaborated with GIRLI to produce this Remixed Version.
To keep an open mind I decided not to listen to the original in order to review the remix as a piece of work in its own right.
'Pretty Sure' opens with a strong beat and some great punk/indie riffs. YNES then dives right in with strong vocals that go well with the rest of the instrumentals. She has a brash, but assured vocal style similar to Kate Nash. GIRLI also has quite a distinct voice that you recognise as being her's straight away and whilst I'm presuming she doesn't sing on the original it's nice to have that slight variation between her vocal and YNES' vocal with the part she sings on.
This is a song about confronting a cheating partner while refusing to blame or degrade the "other woman". It is angry, direct and immediately puts the listener firmly in the singer's corner.
YNES is a vocalist who gives me the impression of a one-woman tour de force, but I am 'Pretty Sure' she could be a success either with collaborations like this one or even fronting her own band.
I am looking forward to hearing more.