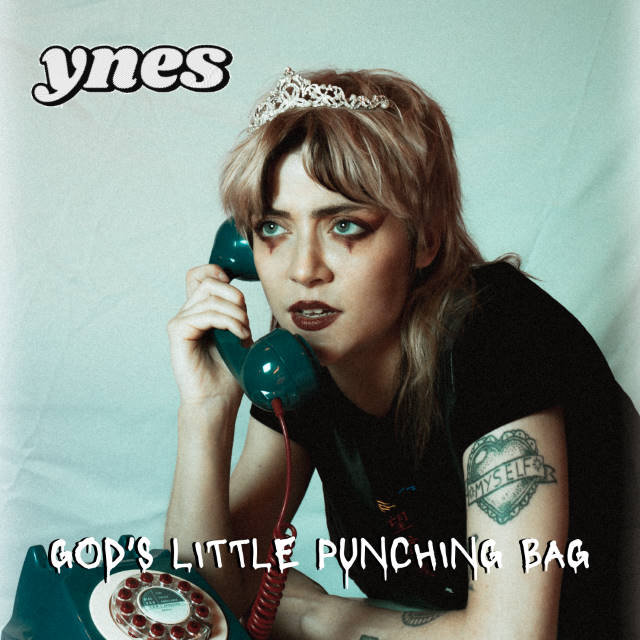 YNES' greatest skill as an artist has always been in combining an irresistible DIY energy with needle-sharp critiques of life under Endless Tory Incompetence. Previous single Better Job featured a blistering critique of intergenerational resentment and zero-hours contract culture, backed by staccato guitars and a drumkit that seemed constantly in danger of collapsing under its own weight. Recent release Used To Be was narrower in focus, but the yearning caught in its verses* was, according to YNES, 'the result of ten drunken minutes in lockdown.' It's worth remembering that this was a lockdown that came too late and too loose at least partially because the Prime Minister went on holiday as the virus swept through Europe, missing five emergency COBR meetings in the process. At best, an YNES track is like listening to a Noam Chomsky audiobook while a punk band rattles through three-chord bangers in the next room. On latest single God's Little Punching Bag, YNES finds a vein closer to the heart.
God's Little Punching Bag bristles with YNES' signature energy. The guitars are satisfyingly choppy, and the instrumentation stutters and pivots with sharp drum breaks and synth jabs. It's a tighter and more balanced sound that we've heard from YNES before. The production feels more assured than on previous releases and the overall effect feels more consciously polished and strangely joyful than before. There's the tangible sense of YNES developing her sound and finding a pop-inflected niche that feels authentic and comfortable.
For all the instrumental's carefree and unapologetic breeziness, it is YNES' vocal performance that steals the show. She is a force of charisma, self-consciously slurring and lisping one moment, then allowing her voice to soar with theatrical panache the next. The Sprechgesang that characterised YNES' previous work here appears on the song's coda – an irresistible stream of consciousness that functions as part confessional, part paean to radical self-kindness. 'call me what I call myself, some desperate overgrown rebel, just don't call me ever again,' she intones. It is this willingness to treat contradictions with a smirk rather than a shrug that gives God's Little Punching Bag its instantly replayable charm.
On God's Little Punching Bag, YNES offers us a portrait of an artist shaking themselves down and reclaiming all the half-formed insults that have been thrown at them. Because yes, life under Endless Tory Incompetence is fraught with indignity, and YNES continues to show us that to Get Tough we must first Get Kind.
* – Especially in my favourite line, 'I want to add my ex on facebook
'Gods Little Punching Bag' is out August 6th via GRRRL GROANNN.