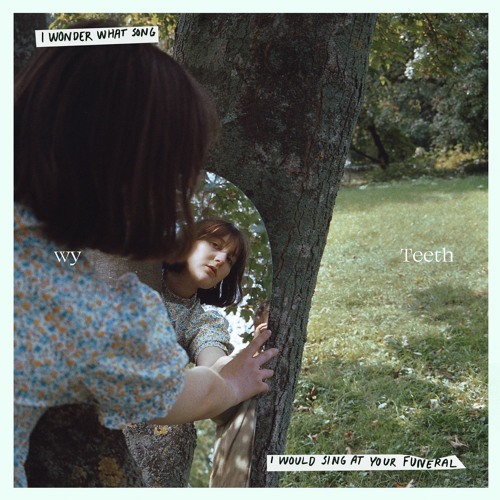 'Teeth' is the latest creation from Malmo indie duo Wy as they seek to showcase their storytelling and song writing onto the world's stage, and I can affirm to you that it is worthy of all the praise that comes its way!
With a new EP lined up for release on 17th June, 'Teeth' explores the dark side of watching someone you love struggle and "standing helpless on the sidelines". This empty dismay is conversed in the early stages of the song, where a strong, patient vocal soothes through the speakers, unwrapping itself in the hurt. Before long the track breaks out into a truly alternative, biting weave of interesting melodies and rhythms. On top of this, the beautiful voice of Ebba, driving the song forward, should not go amiss – as that is one of the defining aspects of this great band.
It's hard to draw too many likenesses to this band. Perhaps if Joni Mitchell and Phoebe Bridgers were raised on a healthy diet of post punk and folk music? Wy make for a beautiful blend of many different styles and its clear to see that they will go far.
'Teeth' is taken from Wy's forthcoming EP released on June 17th via Rama Lama Records.