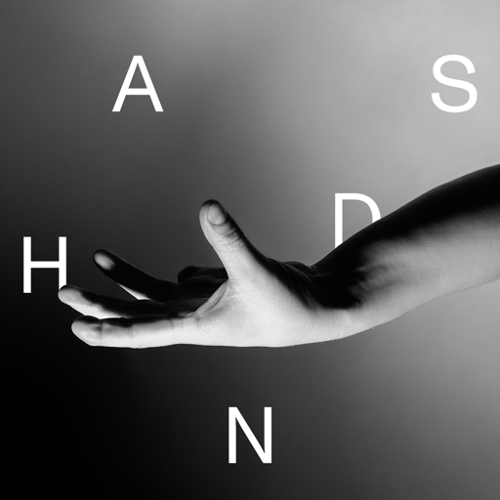 Wallis Bird releases brand new album 'HANDS
Berlin based indie rock Queen brings us lively heavy sounds via her seventh studio album 'HANDS.' Born and raised in Ireland, Wallis Bird has achieved a lot in her career so far and continues to experiment with her sound to make it even better. Releasing six albums is extremely impressive, especially given how from an early age she has had to adapt and do things differently to others. Wallis has spent most of her life trying to exist, but now she has reached a point where she recognises who and what she is and what she doesn't want. The new record documents her process of change and the consequences to make this album as honest and real is it can be.
Wallis fell under a lawnmower when she was 18 months old and this led to her cutting all of her fingers off. Unfortunately only four could be reattached meaning one was lost. Wallis then had to learn how to play the guitar differently as well as learn how to hold things. The accident shaped Wallis to be who she is today and her successes from winning the British Mercury Prize, Ireland's annual music prize as well as two Meteor Awards shows she definitely has a lot to be proud of.
The songs on 'HANDS' are fun, energetic and full of positivity which will make you feel joyous and will make you want to dance. The use of personal experiences on important issues in life help bring Wallis' music to life as well as being both unique and original. I would definitely describe her music to be a mixture of sweet groovy melodies along with notes of noisy upbeat rhythms to give it a bit of sass, edge and quirkiness.
Wallis' words are playful, meaningful and witty which help give us that element of happiness but also shows she is serious, something that reminds us of those sunny days that are yet to come whilst learning to adapt to changes in her life. The vocals from Wallis are sensational as well as very distinct, the passion and emotion Wallis pours into each track shines through nicely with hints of smooth soft sounds that help make the songs sound incredible. Not all of the tracks are optimistic and cheerful as some are slower and more melancholic depending on the message within the song.
'HANDS' is an album that focuses on issues we often struggle to confront such as self-improvement, trust, addiction and self-censorship. Wallis focuses on her own personal reflections on challenges she has faced as well as crucial moments she has accounted over the past two years during a time where the pandemic affected us all both mentally and physically. Wallis uses her beautiful voice to emphasise empathy and triumph. The album is full of love and appreciation for life and to having no regrets. Some of the songs bring peace on subjects about the power of words and moving on whereas the rowdier, funky songs are about losing yourself to things such as alcohol and having to change.
Looking back on what you have done in life is great for creating music as it can help you be relatable to others whilst also helping you heal your soul and clear your conscious as singing about important matters with a positive spin will lift your spirits and let you know that whatever you have done, whether it be right or wrong, what matters most is how you go forward and improve on yourself. Wallis explains that 'HANDS' is a symbol of humanity, connection and time as well as the knowledge of existence that brings us back to the reality of growing and that even with no hands it doesn't make us less human it means we have a different outlook to connecting and expressing to others.
A song that I loved was the opening track 'Go' as the lyrics are powerful and the beats are gentle and soft, which allows us to truly listen to the meaning of the song. It also has a nice groove to it. The lyrics speak of starting to live more and how she will never move on if she continues to stay in the present. Of how dreams will not be fulfilled if she sticks to the same thing. At some point in life as we get older we have to grow up and look to the future in order to achieve our dreams and to be successful. Staying in the present would be wonderful and every day we are living our lives to the full and living in the moment but if we continue to stay in this frame of mind, we will never accept the reality of the future.  Wallis' vocals sound remarkable as she slows things down on this tune and being able to hear just a pin drop in a room can captivate hearts and also make them feel that going with the flow and enjoying life is something we must do to move forward.
Another song I like is 'What's Wrong With Changing?' as it is loud and upbeat which helps you feel positive. The single has tonnes of energy as well as fiery passion as Wallis speaks of acceptance and self-improvement. There is nothing wrong with changing to feel better about yourself and not everyone will approve of your change but that's where you have to ignore them and carry on being you. The vocals on this song are deep, sharp and strong but still have that element of sweetness at times.
Here at Indie Midlands, we look forward to more feel good music from Wallis in the near future as it helps us appreciate life and realise the importance of self-love and being yourself whilst living your best life.
'HANDS' is available to stream now via Mount Silver Records / Virgin Records.