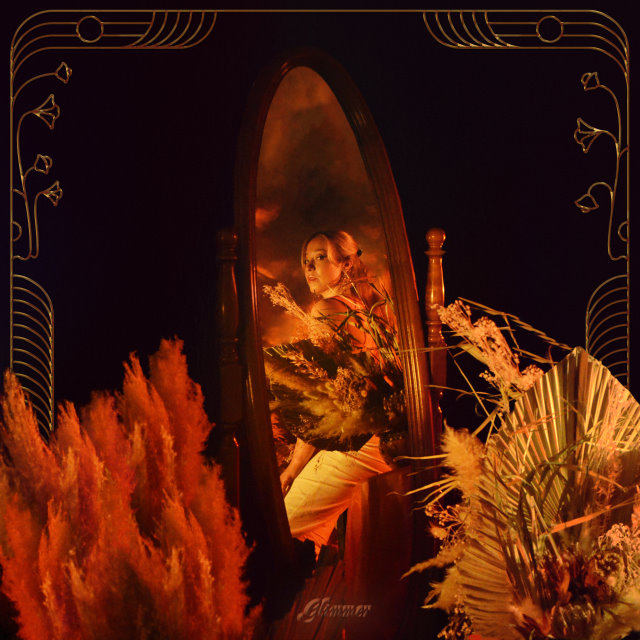 Ever since I first heard the music of Velvet Bloom, which would have been not long after the world went into lockdown due to Covid-19, I've been enchanted by the voice of Maddy Herbert. Beautiful, lush, smooth and, dare I say it, velvety, Herbert's vocal has the ability to both comfort me but also send shivers down my spine with how stunning I find it.
Music touches us all in different ways and for me Velvet Bloom is an act that I like to relax to, close my eyes, and think of the good things in my life. Events, memories, loved ones, the songs wrap me in cotton wool and offer a protection against the ills of the world. And sadly there are far too many of those.
Earlier this month Velvet Bloom released their EP 'Glimmer', and as the title suggests it's a shimmering collection of beauty from the Melbourne-based quintet. From opening track 'Chance To Miss You' to closer 'Free', it's 15 minutes of soothing elegance.
'Chance To Miss You' has a delicate melancholy to it alongside a soulful 80's-esque chorus. Big Taja Sevelle vibes on this one. Title track 'Glimmer' is possibly the most melodic song on the EP. It has a drop that is heartachingly beautiful. It's easy to see why it is the title track.
After a short but charming 53 seconds interlude we are on to the last two tracks of the record. 'Run' might just be my personal favourite. This is the 'slow dance' song on the EP. Truly beautiful it will get inside you and grab you by the heart strings. The lead guitar on this one is exquisite. Herbert's voice soars to new heights towards the finale of the song. Simply gorgeous.
'Free' is the final track. It has a slow build before it all starts to come together after around a minute. It's probably the most modern sounding song on the EP. You could even say it begins to rock out towards the end of the song before coming to a quick unexpected ending. It all serves to leave you wanting more.
For me this EP is simply flawless. I don't normally do ratings but 'Glimmer' is definitely a 10 out of 10.
Follow Velvet Bloom on Facebook.