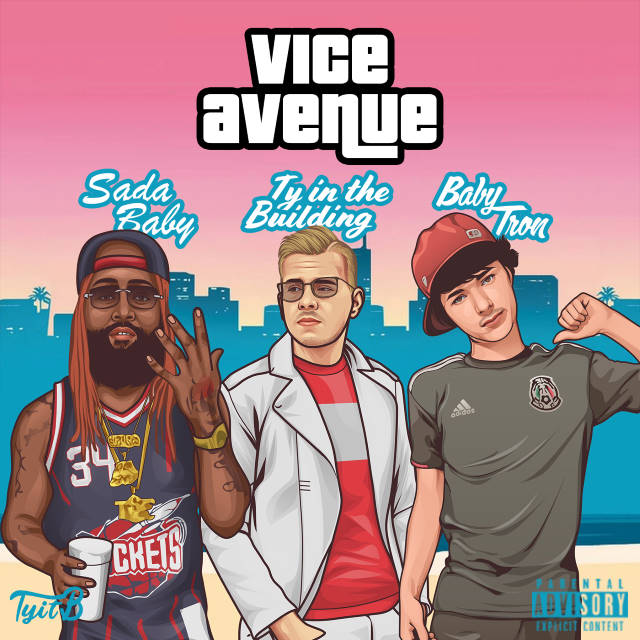 Teaming up with iconic rappers Sada Baby and BabyTron for his finest release to date, emerging artist TY in the Building returns with an electrifying new release, 'Vice Avenue'. Based in the Metro Detroit area, TY dropped his debut mixtape 'The Awakening' in 2017 and built a name for himself around the local area. Consistently dropping singles every month, it's safe to say that TY is a serious contender in the world of hip-hop, rap and pop. With over 50,000 streams on Spotify alone, TY is an artist that clearly means business. Speaking about his self confidence and relentless work ethic, TY's music is relatable and tells the story of his life and relationships. Energetic and confident, "Vice Avenue" is a powerful offering with a memorable, comedic hook. Summarising the new anthem, TY shares, "Vice Avenue is just about having fun at a party or in the club.

When I first heard the beat, it reminded me of something that would be in grand theft auto Vice city and I loved it. When we were thinking of a name I wasn't sure what to call it. We thought about " Jump" or "screenshot" but that seemed too basic. When i made the artwork I wanted it to be GTA inspired because The beat inspired me of the game, and in the game there's a bunch of strips with clubs on there. So we came up with "Vice Avenue" referencing the game GTA Vice City"

Musically, the track is based around a distinctive hook and attitude induced vocals from each rapper. Each one complimenting the other, the lyrics are a showdown with clever, sleazy punch-lines. Fun-loving and easy to follow, the track bursts with empowerment and comes across as a strong single in each artist's discography.