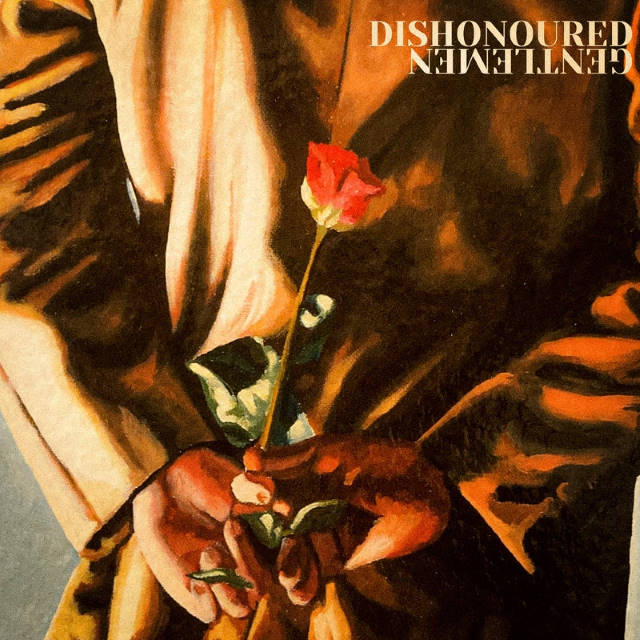 Nottingham trio Tragic are back. After the release of their self-titled debut EP, which featured cult classics like 'Sloppy Kiss' and 'Dirty Glitter', the boys are back with a bang in 2021 with new single 'Dishonoured Gentlemen' which is set for release on January 16th. The track is a real foot stomper which makes you miss the gritty venues and pubs a band like Tragic would be playing in. But yeah, thanks Covid. Trashy guitars powerful vocals, lyrics with real meaning, it's hard not to keep playing it on repeat. It's a whole lot of fuzz with a whole lotta passion.
The track starts with an undeniable hard guitar bend pioneered by lead singer Cameron, which leads into some soul shaking power chords as he then begins to lace his lyrics between the riffs. The drum work by Lewis on this record is phenomenal, really keeping the track chugging along with fills that just complement the song so well. A coursing bassline races through the record masterminded by Bryan. It's exactly what you expect from a punk band who after talking to them said they take huge inspiration from Meat Wave and Mets who Cameron and Lewis grew up listening to. Post punk is huge at the moment, punk even more, which is why these boys are getting some real traction and of course their undeniable talent and speaking out about things that impact them.
The band believe this song is a real call out to the toxic masculinity that affects so many young men in society. Talking about having to put on a brave face and never cry. Something that was instilled into them as children with traditional fathers. "Tears they're just tears but I'm holding them back in fear that someones gonna judge me" Powerful words from the young lads who can display their beliefs on society through a gritty punk music ethos.
The song ends with a cacophony of noise, with the guitars being thrashed, drums being belted and the vocalist screaming "Pills, hugs and kisses will never be enough!" It's the accumulation of all the instruments coming together for a powerful ending which leaves an echo in your ears, haunting yet beautiful.
Pre 2020 Tragic were known for putting on gigs with their mates in bands  like Torus, Harry Quinn, Skirt and King Purple, something that really helps out a Notts music scene which is clearly on the rise. Hopefully in the new year they can get back on the road and play the new track along with my personal favourite from their catalog 'Walking…'.  
'Dishonoured Gentlemen' is out January 16th. Be sure to check it out on all major streaming services.