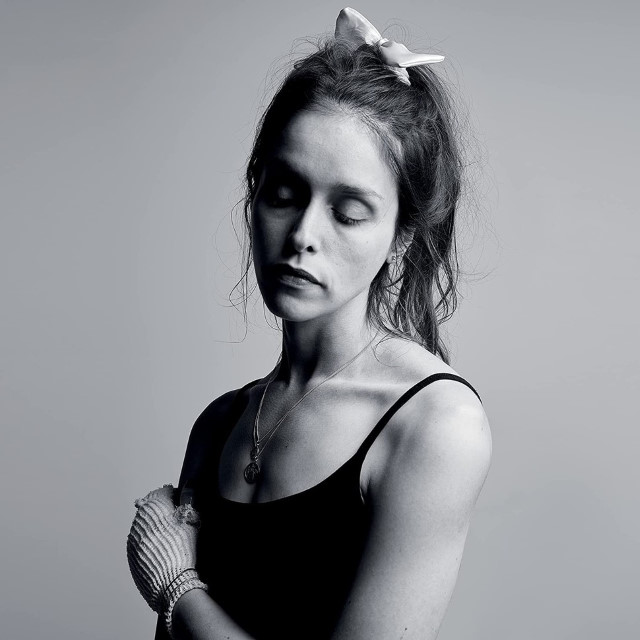 Tess Parks releases brand new album 'And Those Who Were Seen Dancing'
London based powerhouse Tess Parks brings us feelings of joy and sorrow through noisy upbeat tempos in her long awaited album 'And Those Who Were Seen Dancing.' Originating from Toronto, Tess has worked hard on developing her sound after the success of her first album 'Blood Hot' in 2013. Since then she has matured and experiencing both the challenges and successes that life brings has helped her find her voice as well as her own personal style of writing. After years of outstanding collaborations and international tours Tess rises back onto the indie/pop scene with a solo offering that will blow your mind.
The new album presents a mixture of both emotions and passion along with an electric energy. Each song suits a different mood from a miserable rainy day to more cheerful, optimistic times to those moments that bring the party and blissful rays of sun.
'And Those Who We're Seen Dancing' was produced in the mist of the dreadful pandemic but this helped Tess perfect each song by making several versions to experiment and to ensure the best one made the record. Tess expressed how she got through it by piecing together each track a bit at a time which resembles just how things in everyday life are dealt with as all it takes is time, patience and the willingness to learn in order to get better.
It took Tess over two years to complete the album and in that time she has learnt the true power of words and how they can have influence. Tess speaks from the heart as she only wants to put out good in the universe. An injury Tess suffered meant she couldn't complete the album in the timeframe she had planned and she almost stopped creating it altogether but with sheer determination and faith in the fight to give back positivity and hope to the world we have a beautiful end product that is the new record.
Tess clearly struggled mentally from the injury and had to push herself to get in that right frame of mind because with any challenge you have to believe there's a light at the end of the tunnel that will escape the darkness you are feeling and by finishing the album and making it sound so incredible is both inspirational and something for her to be proud of. Fans will be able to relate to the feeling of giving up when life gets tough but having the strength to keep on going is something this album can give them.
The tracks are distinct and unique as the deep tones of her voice shine through the loud funky rhythms and hypnotic, yet mesmerising, harmonies. The album possesses soul and purity as the words in the songs are captivating, infectious and meaningful. The vibes from each single will make you get up and dance or sit in silence whilst slowly swaying from side to side. I personally love the sharp but gentle strums of the guitars as it brings a hint of edge, sass and a calming nature to her sound. I also love that each track has something new to it which allows us to experience a taste mix of sweet, heavy and sour. The music on the album is definitely quirky and a bit out there but this shows us Tess' personality and how even though she may be different she uses music to show us her wild side as well as chunks of vulnerability, strength and honesty.
Many songs on the 'And Those Who Were Seen Dancing' album were written and recorded between 2019 and 2021 where ideas and songs were based on moments we reminiscence on in life and places or people that mean something to us. Sharing your highs and lows can be powerful, especially in music as fans can feel a part of your journey and how you move forward to create a happier future but to also realise that bad times can occur because we're all human and we all face hurdles but remaining positive and reflecting on the good times will help inspire yourself as well as others.
One of the songs I really like on the record is 'Happy Birthday Forever' as it shares a joyous occasion on were Tess took ballet classes as a child and the meaning makes the track sound both delightful and melancholic as it makes me think of extradionary times with family and loved ones during my younger years right up to present day where I'm in my mid-twenties, where I have endeavoured lots of laughs as well as sad times whilst trying to enjoy life. Tess wrote the lyrics in 2009 when she lived near Elephant and Castle and itwas a regular hit at some of her first solo shows in London. The harmonies definitely match the theme of the song as it is cheerful, groovy and lively which makes you feel amazing and will make you want to boogie to its infectious beats.
Another single I very much enjoyed was 'Brexit at Tiffany's' as it is noisy and heavy with distorted guitar riffs. The rhythms are upbeat and funky which slows the track down slightly as if you were dimming down the lights. The mood for this one feels dark but mysterious as Tess speaks the lyrics instead of singing to make it both unique and edgy. Brexit is an issue that could impact the UK's future in terms of society and economics as with prices increasing it may mean for some that they might not be able to afford to see friends or visit places. Tess speaks openly about this important topic through irresistible hooks and lyrics of how times are changing and questioning whether it is for the better or worse. She also ponders what lies ahead for us next. I would also definitely say the vocals give off spooky & creepy vibe that will send shivers down your spine and could potential terrify some due to its gloomy sound.
Here at Indie Midlands, we look forward to more fantastic music from Tess in the near future. Her music is catchy & positive with the ability at times to be murky to emphasise the feeling of sadness.
'And Those Who Were Seen Dancing' is out now via Fuzz Club Records.