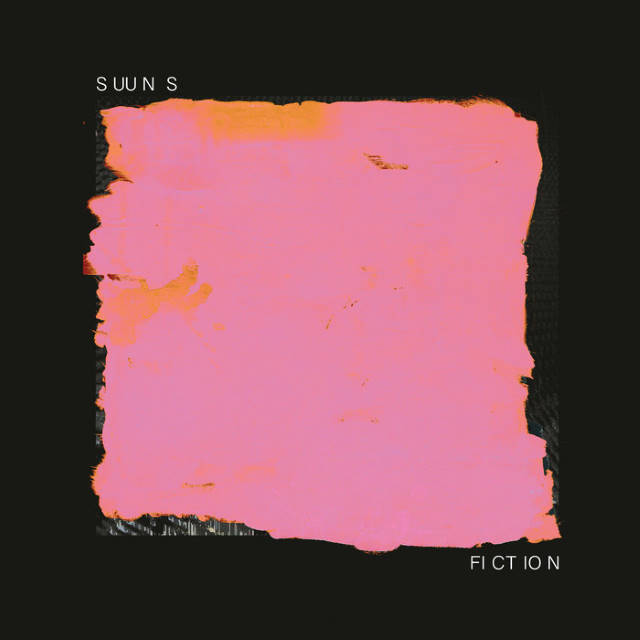 So then SUUNS…What do you know about them?
Those who know, know the band have amassed quite an impressive discography with six albums under their belt. The Canadian three piece are signed to Secretly Canadian and their new six track EP entitled 'Fiction' is out on October 30th and they have released one single to give us a taster before its release called 'PRAY'.
Liam O'Neil of SUUNS explains the reason why the song wasn't included in the bands 2016 album 'Hold/Still', "the band recorded PRAY in 2015 with our mate John Congleton. We loved it. It was the best song we recorded for 'Hold/Still', but it didn't make the cut, probably because we loved it so much and thought we had an even better version of it in us".
He goes on to explain:
"We subsequently tried to record multiple versions of this song, none of which captured the unhinged energy of this live-off-the-floor performance. Discovering this lost jam and its power felt like a reminder to keep in the moment and to trust ourselves – you just have to keep moving forward".
As Liam name checked 'Hold/Still' I think it's fair then for me to attempt to say why they wouldn't have put 'PRAY' on this album?
'Hold/Still' is a beautifully dark, sparse, sometimes spiky and difficult album on one level. Its industrial edges and blunt bleakness can make it a difficult but beautifully crafted album to listen to. But I know it's not going to work as an album for everyone on every occasion, in the same way that say an early Interpol album would. That's not a criticism either, for me at least that's a part of its appeal.
'PRAY' feels different. It feels more joyous. Joyous in the respect that it wouldn't require anybody in the band to get into the same dark places required to make 'Hold/Still'. As in at least they wouldn't have to really get their faces pressed up to the glass to truly create the essence of the record, as it felt this was the minimum requirement for 'Hold/Still'.  There's still that element of bleakness in 'PRAY' but it feels fuller and definitely more experiential in comparison. It's a sonic blast, a drug infused haze. It coerces and persuades and carries you, slowly seducing with its infinite patience and is such an amazing teaser for the rest of the EP. Christ, what would they be like live armed with this song?
Listen to it when:
You know what, I loved 'Hold/Still' but for me I think you need to be in the right place to listen and absorb the art and beauty within it. Play 'PRAY' when you need transporting to another world or alternatively if you're just caned. It feels freer.