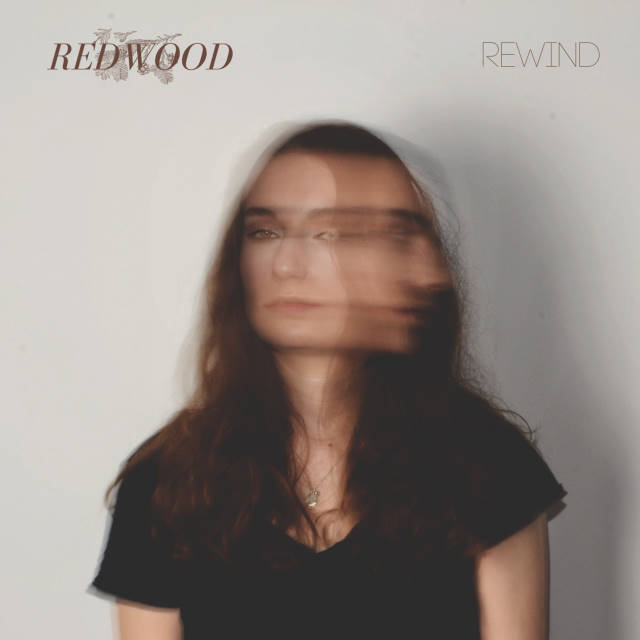 Worcester based singer/songwriter Redwood brings us her latest single 'Rewind', a song that in her own words is "the product of an existential crisis" reflecting a desire to explore past decisions and the question of whether she would go back and make different decisions if she could.
'Rewind' starts with a simple piano arrangement and vocals, composed with the feel of what might be a blues song. The single develops nicely with the addition of lightly played percussion and an altered piano melody along with Redwood's characteristically powerful and haunting vocals, supported by beautifully arranged vocal harmonies. Redwood's vocal range is just mind blowing; just when you think she couldn't get much higher, she somehow does with ease! Lyrics like "trying to say something, anything to make you listen" portray a sense of frustration in her constant search for meaning in life as someone in her early 20's, something I think everyone can relate to regardless of age.
'Rewind' is yet another single to be proud of from this young musician, the way it builds keeps it interesting, the lyrics are relatable, the vocals mesmerising and the production all together seems flawless. 'Rewind' is out on April 9th and I highly recommend you go and listen to it; you won't regret it.