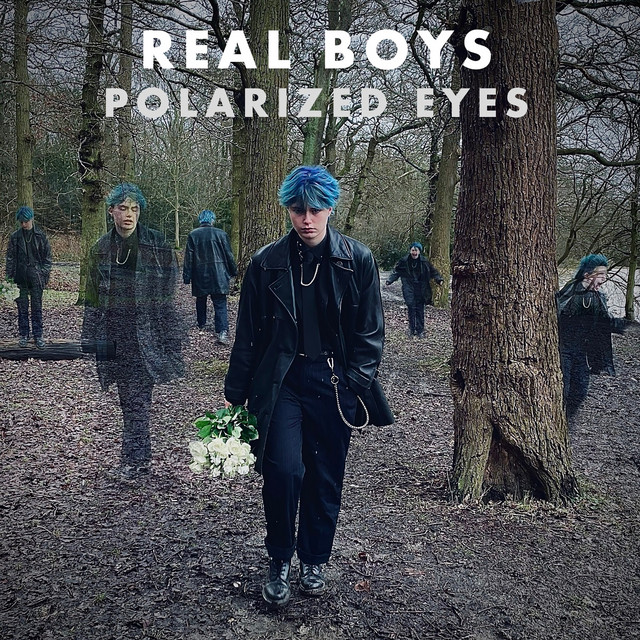 'Real Boys' is the new single from London-based trio Polarized Eyes. Despite their young ages, 16 & 17, the band are already getting plays on the likes of 6Music and Radio X and look to have a promising future ahead of them.
'Real Boys' is described as "a blast at toxic masculinity and societal pressures on young men" and of being "the band's most personal track to date, inspired by singer Noah's gender transition and his struggle to fit into society's black and white view of what it means to be a man."
Musically 'Real Boys' is a grungy post-punk track with lyrics that are more spoken than sung. Almost poetic at times. Naturally given the subject topic there is a lot of anger and frustration in the both the music and vocals. But despite that it's a song that is very catchy and I can imagine it going down well during a mosh pit at a live show.
Short & sweet at less than two and a half minutes, the song still manages to pack both a very important message and a great tune in to its time frame.
Follow Polarized Eyes on Instagram
Morph