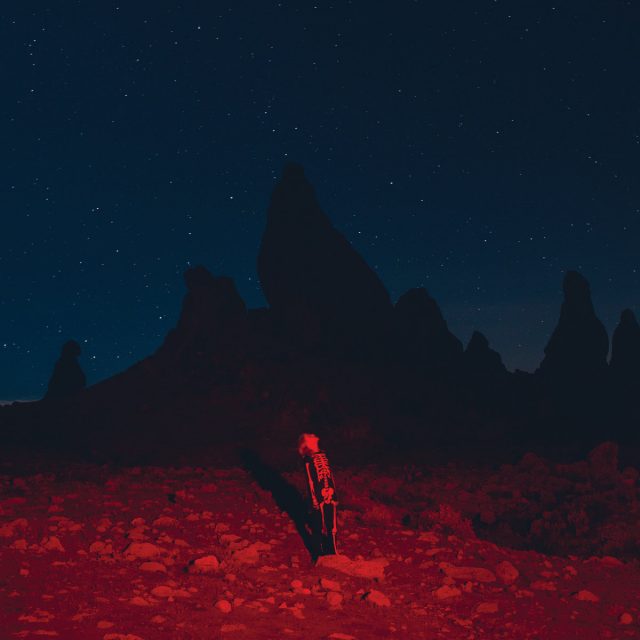 Out 19th June , Phoebe Bridgers' second Solo Album 'Punisher' is the nihilistic songbook for the youth group characterised by turmoil, and honeypot for the tortured softboi generation. Bridgers' emotional, raw and relatable song writing speaks to the hearts and enters the bedrooms of young people struggling with first loves, twitter drama and meme culture. Her brutally honest lyricism and shareable twitter feed have helped create her international name and presence at only 25.
Songs like 'Garden Song' and 'I See You' are pretty indie tracks, perfect for a breakup playlist or mixtape. Talking about Trump supporting mothers and drinking to lose resentment she combines her signature luscious vocals, guitar picking and witty lyricism. They set the tone for an album that breaks no boundaries but is sad, yet soothing, and an enjoyable listen.
'Kyoto' is a highlight of the album, discussing imposter syndrome and the loneliness of travelling alone. The music video looks like someone playing around on iMovie with green screens, basic but in keeping with the persona Bridgers has created. Despite being internationally renowned and undoubtedly talented, her twitter and image seem to make fans feel like she is just one of them. Similarly, on the Jimmy Kimmel rendition of the track, whilst sitting in the bath singing into what looks like a child's microphone her enchanting voice shines through, and her simple talent is clear.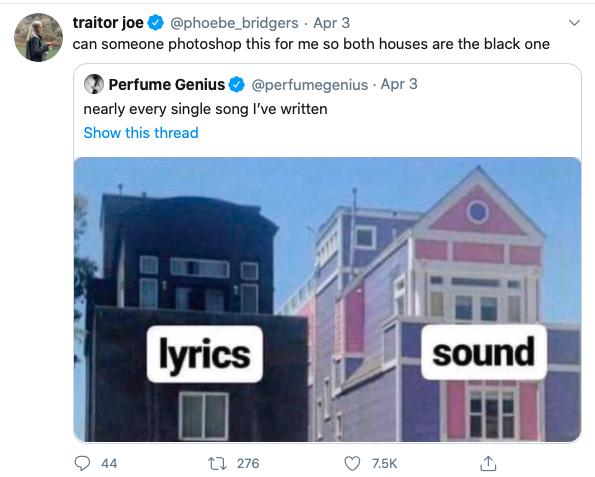 'Punisher' and 'Halloween' are both dark tracks which create an almost ethereal space that the listener gets pulled into. The guitars within the track are smooth, almost liquid, to the point where a harp would be fitting. In 'Halloween', her long-term collaborator, Conor Oberst of Bright Eyes sings, acting as the ghost, within the wind-like wails. The album as a whole is a big collaborative effort, featuring big names like Jenny Lee Lindenberg, Nick Zimmer and artists like Lucy Dacus, Julien Baker and Christian Lee Hutson who she worked with for Boygenius and Better Community Oblivion Centre.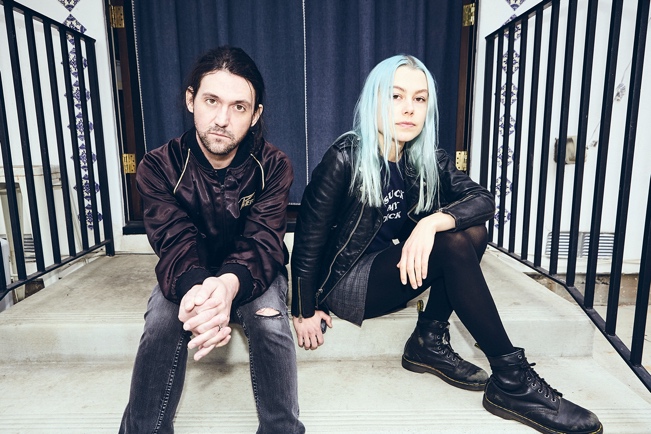 This can be seen in the breadth of sound that this album boasts compared to the first. There are clear layers of ideas within the music that come together to support and lift up Bridgers. 'Chinese Satellite' is a good example of this, one of the most powerful tracks on the record which could do extremely well live. There are big crescendos throughout the track, leading into the chorus, making it one of the most exciting and interesting to listen to songs on the record.
The last half of the record is the most similar to her previous album, with 'Moon Song' and 'Saviour Complex' that carry her classic indie-folk sound. 'Graceland Too' is a beautiful track and the most folky on the album. It makes it clear where the Joni Mitchell comparisons come from. Finally,  'I Know the End' brings the album to a triumphant close, which Bridgers' described as her 'metal track' in an interview. Experimenting with screams and brass, the song is far from metal, but slightly akin to Beirut's 'Postcards From Italy'. This song really highlights what she is capable of and sets the tone for any future releases. 'I'm not afraid to disappear/ the end is near' is repeated to the track which will speak to many during tough times and provide a comfort blanket to indie teenagers and adults alike.
The album and accompanying merch can be bought here. To find out about coming tours or releases go here.
7/10