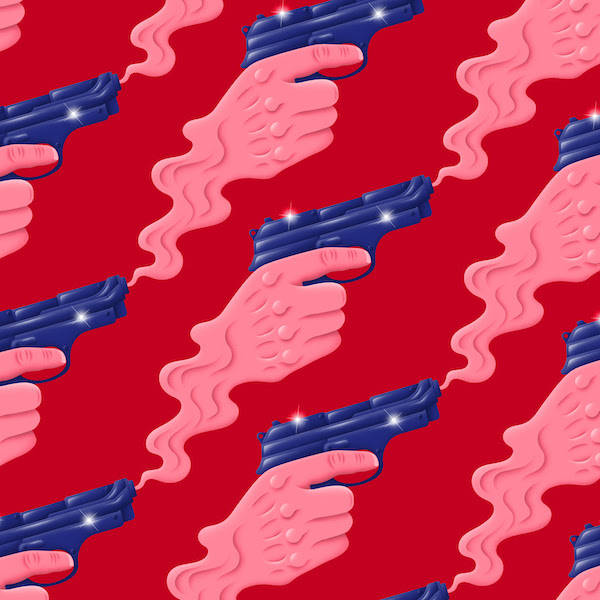 We can all agree 2020 has brought to attention, many serious issues in the world. One of which has been the devastating amount of police brutality that still goes on globally, and of which is directed at BIPOC. It's a frighteningly awful thing, and the way in which it's being brought up differs from person to person. For bands such as People Club, they've brought light to the situation through the power of music.
'Lay Down Your Weapons' is a radical number expressing anger and rage in an influential way. With lyrics discussing a distressing topic over a lo-fi beat an eccentric use of synthesisers creates a lifting sound with soulful elements and a strapping vocal ability.
The band has a strong passion and interest in their shared political beliefs and their outrage at the US government. They create prominent music with powerful meanings, speaking up on matters they hold close to their hearts, and 'Lay Down Your Weapons' is no exception from this, with prominent lyrics creating a clear message 'Don't be a tough guy, you know the right choice to make'.
It's a beaming indie-pop track with harmonic elements and a soft 70s-sounding undertone, creating a mystical sound. When speaking on the track, the band said:"Lay Down Your Weapons' is about issues that weigh heavy on our hearts. It was originally written in 2017 about issues of police brutality and the police militarisation that black and brown folks have disproportionately faced, and unfortunately, we are still fighting these issues today."
They also added:"We are so proud of all the people on the front lines fighting for justice, for institutional reform/dissolution, for legislation, and for the safety and liberty that our BIPOC and LGBTQIA communities have long since deserved. We were asking..but now we're demanding. We deserve justice, we deserve freedom, we deserve that our lives are valued. Black lives matter and defund the mother fucking police."
After selling out headline gigs in both London and Berlin, the band began to quickly gain industry attention, and had many shows planned for this past year, only to have them sadly taken away by Covid-19. Not to worry though, as they've managed to use this time to get productive and continue with their writing.