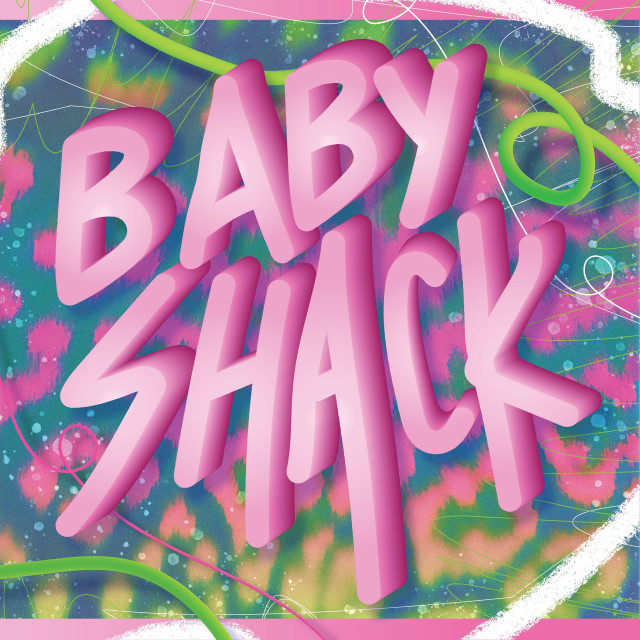 Panic Shack release brand new EP 'Baby Shack'
Electric rock and rollers Panic Shack bring us noisy yet quirky sounds to their debut EP 'Baby Shack.' Originating from Wales, the band formed in 2018 and have had many successes so far in their career. Their single 'Who's Got My Lighter?' received regular airplay on major radio stations and contributed to starting a word of mouth fan base in Wales. Panic Shack have found their sound other the years from experimenting and learning and they continue to mix things to make their music better.
'Baby Shack' is the debut EP for the band and it is all about the representation of experiences and friendship as well as honesty and chaos. The EP is personal and intimate despite the deafening sounds as they pour their soul into the music for fans to connect and relate to using funny but true words to describe certain situations in life.

The songs on the EP possess tonnes of energy and passion that will make you want to let loose and jump around. The music reminds me of times when I was in a mosh pit and you could hear the power from the vocals and the music. The music is loud, wild and vibrant and it has a hint of rebellion about it. It gives off a lot of anger as well as other personal emotions. Shaping their songs around past experiences really help Panic Shack stand out as they pour their heart and soul into the record. I would also say the songs are crazy and a bit out there but this also helps to emphasise the bands personality.
The songs represent a mixture of exasperation and happiness as the majority of the tracks are heavy with dramatic beats whilst the singers voice is light and sweet when she is not animated and screaming. The fun feel of the tracks adds an element of positivity. Panic Shack's music has funky, upbeat tempos and the rhythms are fast paced ands intense. Their sound is rowdy, blaring and contains distorted guitar riffs and voltaic drumbeats.
The lyrics the quartet create are both witty and playful, which shows the band are open minded and laid back, as what they sing about is quite different but the words definitely help you to laugh and feel good whilst listening to the EP. As for the vocals it is nice to hear a strong fierce woman sing within this genre and the tones are sharp but also possess softer melodies. At times it sounds like the vocalist is talking and not singing in some of the songs whilst at others it is like she is shouting to make sure her vocie is heard and listened to. Her vocal is magnificent and her style of voice is definitely very distinct and infectious.
One of the songs I really like is 'Mannequin Man' as it is a song about a guy that the band met in London who works as a real-life mannequin and he impressed with his impersonation. They wrote about this using quirky lyrics to express their fun personalities, showing that they have a sense of humour. The song has no deep meaning to it as it's about seeing something extraordinary that you wouldn't normally see on a daily basis in today's society and just how wonderful it is to see an actual person modelling clothes in the window. 'Mannequin Man' has cheery, cheeky upbeat tempos and wild noisy beats that are speedy and electric to make the song catchy and interesting as well as emphasising the theme of running through a busy London. "Mannequin Man you better run as fast as you can".
Another song I adore is 'The Ick' as it really made me laugh and also is very relatable as it is about liking a person who does something that makes you instantly think 'urgh that is gross'. One lyric I like is when it mentions putting milk in before the tea as this is something my mother in law does and it makes me feel sick. Not all people are disgusting and sometimes you have to look past their bad habits but certain things can't be overlooked, especially if they are being a bit of a jerk. The singer speaks rather than sings throughout the track and this helps create the narrative of the story and the sounds are energetic, booming and groovy. We also hear contagious jagged guitar riffs.
Here at Indie Midlands, we look forward to hearing more fantastic music from Panic Shack as I thoroughly enjoyed this EP. It contains so much rawness and electricity.
'Baby Shack' is available to stream everywhere now via Brace Yourself Records.