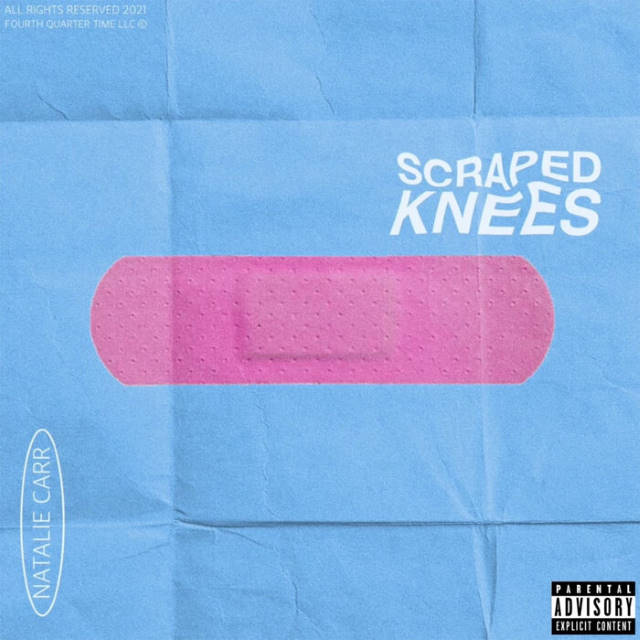 Breathtakingly original, Natalie Carr should be on everyone's playlists by now. Innovative and unique, this songstress' vocals are out of this world and deserve to be in the same limelight as Ariana Grande and Dua Lipa. Back with sensational new single 'Scraped Knees', the track resides somewhere between alternative pop and R&B, making it another diverse single from the songwriter. Already hitting over 5,000 streams on Spotify alone since it's release on June 17th, 'Scraped Knees' is destined to get Natalie's name in lights.
Explaining her thoughts on 'Scraped Knees', Natalie Carr states, "Honestly, Scraped Knees was one of those songs I wrote that just kind of came out of me. I wasn't looking to write about any particular thing or any given concept, and I remember free-styling parts of it (as I've done with several other songs). As the lyrics came together though, and I began to structure it, I knew it was about the futility of trying to please other people. In the first verse, I talk about getting sober and making tons of changes for a relationship that inevitably failed. It's almost as if you become the person you think you need to be in a bad relationship just so that you can stay together, but as we are well aware, that doesn't work. I wrote the hook, 'scraped knees, jagged teeth, bloodshot baby' about being emotionally broken and exhausted due to the stresses of preserving a bad relationship and being someone you're not. 'Don't you worry about me… you never worried about me' is in reference to (said person) coming back into your life at an opportune moment."
Adding her further thoughts on creating the single, Natalie shares, "I started writing Scraped Knees over a sound (the Serum sound with the wobble you hear throughout the track). I free-styled "I gave myself a bad bleach job, in the tub, I cried a lot…" which is a line I've wanted to use for a while (I mean, a lot of us experienced DIY bleach hair fails in 2020). From there I continued with a (rough) AABB/CCBB rhyme scheme until the pre-hook, where it became more conversational and melodic.