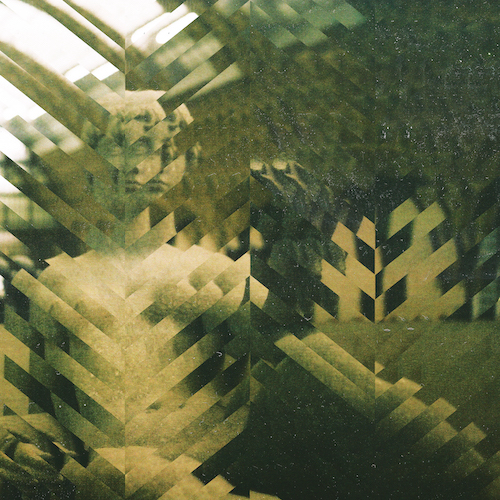 Mandy, Indiana release debut EP
Manchester post-punk rockers Mandy, Indiana today release their debut EP '…'. The band recently released a new single from the upcoming EP called 'Bottle Episode', which helps build up to the style of music we can expect from them. They met a couple of years ago when previous bands they were in shared the stage in Manchester. Scott Flair (guitarist) and Valentine Caulfield instantly form a connection as they are both drawn to qualities that will make their music unique. A magnetic stage presence and rowdy vocals is what make the band so special. To help achieve their vision they recruited a percussionist named Liam Stewart and he helped them emphasise the raw energy they wish to create.
'Bottle Episode' is a slow burner at first but gradually picks up speed throughout this groovy track, the lyrics speak of men waiting, moving forward and how war is never mentioned, yet it is obvious the men are waiting for death and the song ends with them dancing as the bullets hit them. The track emphasises emotions of sorrow but also remembers how so many men died so that we could live. The electric, yet striking, noise from the guitars showcase sadness and remorse for those that have fallen, the loud harsh sounds of a flood siren is the inspiration for this piece as they recreate it with the guitars. It is both bold and powerful as tonnes of passion are poured into it.
The tracks on the EP were recorded in a range of different places and in some recordings, you may hear clattering or the rhythm of a passing train and this allows the tracks to become more original and authentic. Mandy, Indiana's music is quirky as well as vibrant and with every tune they use visuals to help shape their sound and to add a bit of their own stamp on it. The EP documents where they've been, where they are now and where they are going. It reminds me of sci-fi and the relevance of going through time and space as they look at their past, present and future.
Each song has a range of flavours to them but as a whole the tracks are fantastically brought together with rich organic sounds and upbeat funky beats that will make you want to rock out. The vocals are definitely something different as they give off deep yet soft sounds with a pinch of attitude. The lyrics are in French and are beautifully sang by Valentine and this allows them to stand out from similar bands. The combinations of instrumentals are perfect as it really gives off a sense of mystery as well as being a tad creepy.
It is quite difficult to describe what each song represents but I can imagine with the noisy, heavy sounds it is based on dark times from bad things that could have happened. This is what I get from the music, that moving forward is the best thing for being happy again, dwelling on the past isn't good for your mental health, it's important to try and pick yourself back up again and focusing on the good times ahead will hopefully get you out of that rut of feeling sorry for yourself and down in the dumps.
Here at Indie Midlands we look forward to hearing more from Mandy, Indiana in the near future.
'…' EP is available to stream everywhere now via Fire Talk Records.